Noahide News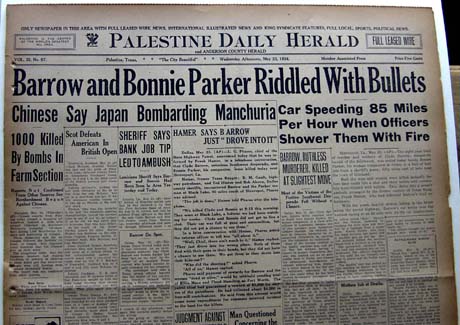 Part
2
71
August
30, 2005
Talmudic Dragon Moon Calendar

Av
25
, their Babylonian times of their Babylonian Sumerian Doctrine and laws 5765

The FINISH

of Iniquity unto desolation for them who Deny the Christ, Jesus the Lord.
Extra Extra

http://www.shmais.com/picofdayall.cfm

"The City that Care Forgot"

The Big Easy

To all the saints in New Orleans, Slidell LA, Bay Saint Louis MS, Gulfport, Biloxi, Moss Point, Bayou La Batre AL, Mobile and Baldwin County AL

Our hearts wail for you and your loss and your families travail. Know this, the Day of the Lord's Wrath is soon at hand. It is not because you refuse the Talmudic Noahide Laws of the Dragon, but is exactly the cause of that in it's self. The Great Falling away from the Lord God Almighty the Creator, the Word from the Beginning, Jesus the Christ.

The time of great sorrow is upon the earth, and is irreversible.

For those of you who refuse to Repent, prepare for utter destruction.

___________

TBN "The Babylon Network's Favorite Hassidic son for Prime Minister of ISREALHELL, of his Chabad Lubavitch Sanhedrin and the Bushitler Ad-menstruation

http://www.haaretz.com/hasen/spages/618663.html

Last update - 16:54 30/08/2005
Bibi is bad for the Jews
Benjamin Netanyahu, the former finance minister - excuse me, former prime minister - will announce his candidacy for prime minister today. Why now? It's pretty obvious. The way he sees it, now is the perfect time to hitch a ride on the winds of revenge blowing on the far right following the disengagement.
The Revenge of the Hassidic Pharisees of Sanhedrin unto their Dragon and their Universal Noahide enslavement of all mankind

What we can't tell is whether he'll change his mind at the last minute. As an opportunist with acute narcissistic tendencies, anything is possible. When the Barak administration fell apart, who should pop up but Netanyahu. After walking out on his party, commitments and all - or as a senior Likudnik (Hassidim) put it, "leaving us in deep shit and running off to make a buck" - he suddenly declared he was back in the race. Then, as quickly as he stepped up to the mike, he stepped down again, when he found that he would have to contend against Sharon in direct elections. Now he claims to have learned from his mistakes. He says he's changed.

Netanyahu was voted into office after the assassination of Rabin, the victim of an incitement campaign in which Bibi himself was one of the stars.
And after Olso II he steps back into the Sanhedrin Hassidim Chabad Lubavitch and their two fold proselytes the children of hell, spotlight of the Televangelist Mammonite whoremongering Telly Tubbie Judeo Evangelical Judaizers. And for his kings of the North, he will fight against Sharon the king of the south, Judah
He turned out to be a miserable failure. Even with Chabad in the cheering section shouting "Bibi is good for the Jews," the two-term government he promised fizzled out in three years. In his inauguration speech, Netanyahu pledged to bring true peace. He even appealed directly to the Palestinian Authority - talk is something he's good at - and declared his willingness to be partners and establish good neighborly relations.

What he did in practice was bury the Oslo Accords, prompt a bloodbath by opening the Western Wall tunnel ("the bedrock of our existence"), return Sheikh Yassin to Gaza, and strengthen Hamas. Despite the concessions he was forced to make in Hebron and his warm handshake with Arafat, he never kept a single word of his I-will-bring-peace speech. With all his bragging to the contrary, terror struck hundreds of times in his day (including the bombings at Cafe Apropos and Jerusalem's Mahane Yehuda market).

Failed attempt to bring in their Moshiach ben Dragon, the son of perdition

Another black mark on Netanyahu's performance was his attempt to incite Congress against the president. Why he was so anxious to tangle with the U.S. administration is hard to say, but things reached the point where the
Americans were calling him a hopeless liar.
In the end, Bill Clinton refused to meet with him or even speak to him on the phone. But Bibi won souls with his talks to reporters. He had learned his lesson, he said. He was a changed man.
The Chabad Lubavitch and Sanhedrin Back Netan-yahoo, as does the Bushitler Admenstruation.
They had to rid them selves of Clinton for Clinton is of the Sharon camp.
The Repuppet-ken party is Hassidic controlled, while the Demon-crats are jumping ship, backinh Sharon's secular zion. Beware of all the Liars and robbers who are attacking the king of the south, Sharon, Aholibah, for they have crawled into the bed with the Great harlot Aholah of Dan the sanhedrin who the Dragon has given them their power and their seat of authority.

Netanyahu's election slogan - "A Strong Leader for a Strong Nation" - was right about the nation but wrong about the leader. As a leader, he was weak and problematic. His governing style got him mixed up in the attorney general scandal, whereby an attempt was made to appoint "one of the guys." He escaped by the skin of his teeth, thanks to the Talmudic hairsplitting of Elyakim Rubinstein.

With his swagger, he soured relations between Labor and the Mizrahim, and between the haves (whom he padded nicely in his current tenure as finance minister) and the have-nots, whose rancor toward the Ma'arach, the precursor of Labor, has been around since way back when. He sowed hatred between religious groups and fanned the flames of ethnic discord.
AHOLIBAH WARS AGAINST AHOLAH, AND THEY BOTH DOTE FOR THEIR ASSYRIAN AND THE SUMERIAN DOCTRINE TO PLACE THEIR OWN KING ON THE THRONE OF THE WORLD TO THEIR GODS OF SATAN

Remember how he whispered into Rabbi Kadouri's ear that "those lefties aren't Jews"? Friendship, honesty, truth, ethical behavior - he trampled on them all. Yitzhak Shamir called him an "angel of destruction." David Magen called him a "political accident." Instead of promoting national solidarity, the king of the marketplace sicked people on one another. But Netanyahu insists he has changed, and expects the public to have faith in him.
and all the Judeo-Churchinsanitie's cry Give us Bebe....Give us Bibi

Netanyahu's biggest problem as prime minister was his character. He was spineless, opportunistic, quick to panic (remember the tape affair?), unable to withstand pressure, incapable of separating the wheat from the chaff.

It's a fact. He voted in favor of the disengagement in the Knesset after his putsch attempt failed. With all his opposition to the initiative, he became a full partner to it by dint of the principle of collective responsibility. He didn't quit the government and lead a fight against it. He walked out the door only after everything was signed and sealed. That way, apparently, he could hitch a ride on the anger of the hawks, and head the campaign against any pullout on the West Bank.
Be cautious, for he well knows "Ordo ab Chao"

For Netanyahu, style and showmanship is all. How he plans to stand up to the world, which is starting to show sympathy and admiration for Israel, is unclear. How does he think he will win the hearts of the voting public when most Israelis are in favor of concessions in exchange for peace? With his famous quip "if they give, they get?"

Netanyahu may have learned something, but so has the public. One of the important lessons is that character doesn't change. Now, more than ever, Bibi is bad for the Jews.

Do you hear in Judea? Do you have ears? Repent in the ONLY Messiah the KING of KINGS, Jesus the Lord God Almighty the same REDEEMER from the start. There is none other.
_______
Sodom USA, destroyed.........

Because of the Great Hassidic Falling away from Jesus the Christ the Creator?
http://www.jta.org/page_view_story.asp?intarticleid=15780&intcategoryid=5
cyrenaic via Flickr
BEHIND THE HEADLINES
As New Orleans Jews flee storm,
neighboring communities open doors

August 29, 2005


NEW YORK, Aug. 30 (JTA) — Adam Bronstone barely slept at night.

After evacuating New Orleans and heading west to Houston on Saturday to avoid Hurricane Katrina, he had a lot on his mind.

"You're worried about where it's going to hit," said Bronstone, director of communications for the Jewish Federation of Greater New Orleans. "You're worried about the place you live in; the place you work; the synagogue I go to, which is near the lake; the federation office, which is on a beautiful campus that's only three years old and is also near the lake. I worry about where I'm going to be next week."

Bronstone is among the 10,000-12,000 Jews from New Orleans and its environs who are believed to have fled the city to stay out of harm's way. He has taken up residence with a friend who works at Houston's Israeli Consulate.

Other consulate employees have taken in refugees from the hurricane as well, he said.

Katrina slammed cities and towns along the Gulf Coast on Monday, hitting portions of Louisiana, Mississippi, Alabama and Florida with racing winds and an engulfing downpour.

By Tuesday afternoon, reports indicated that nearly 80 people had died as a result of the storm, most in Mississippi, but that state's governor said he expected the death toll to climb.

In New Orleans, levees overflowed and pumps failed, leaving part of the city under four to five feet of water. There were reports of bodies floating in the flood water.

The storm tore off a large section of the roof of the Louisiana Superdome, the football stadium where some 10,000 people had taken shelter.

According to an Associated Press report, neighborhoods along part of Lake Pontchartrain were flooded, forcing residents onto their roofs.

It was too early to assess damage to Jewish sites in the area.

Of course their only concern is......JEWS

Among sites of Jewish interest is New Orleans' Touro Synagogue, which bills itself as the oldest Jewish house of worship in America outside of the original 13 colonies.

Oldest vipers den in USA

Jewish organizations in the region and beyond pitched in to help out those touched by Katrina.

A Jewish camp in Mississippi was opened to New Orleans residents fleeing the storm. Nearly 150 evacuees, including some disabled adults, took shelter at the Reform movement's Henry S. Jacobs Camp in Utica.

Reckon how many Goyim they accepted?

Three Chabad-Lubavitch emissaries remained in New Orleans to help residents who couldn't leave the city.

Among them was Rabbi Yossi Nemes. Nemes received a panicked phone call from a visiting Jewish family that had been evicted from their hotel, which was shuttering up against the storm, a Chabad spokesman told JTA.

The family couldn't make it to the Superdome quickly enough to miss the storm and, concerned for its safety, contacted Nemes — who decided to stay in his own home and take in the visitors.

Nemes could not be reached by telephone. Thirteen people were staying on the top floor of his home as the storm raged, driving water in through the roof. The first floors were flooded and toxic water coursed through the home's taps, the Chabad spokesman said.

The United Jewish Communities, the umbrella organization of North American Jewish federations, established an emergency mailbox to accept donations to aid both the Jewish and general communities affected by the storm. UJC also is encouraging federations and affiliated communities to open independent mailboxes to raise money.

"The Jewish community has always been at the forefront of responding to human and natural disasters, and is playing a major role in alleviating such devastation," said Carol Smokler, chair of the UJC Emergency Committee. "Hurricane Katrina is taking a human, emotional and property toll of historic proportions. UJC and the Jewish federations of North America will, as always, respond rapidly to ease the challenges and suffering of our Jewish brethren and their neighbors."

the goyim animals

Barry Swartz, UJC senior vice president, said the organization has a system in place to offer expertise to local communities in need.

"As soon as we knew it was heading toward the Gulf, we were in touch with the members of the federated communities and the network of independent communities," he said. "We gave them advice in terms of preparation. We've been doing this for years, so they're used to it and we're used to it."

B'nai B'rith has activated its disaster relief fund to collect money for Katrina's victims.

"A natural disaster of this magnitude will certainly create huge need," said Joel Kaplan, B'nai B'rith's international president. "B'nai B'rith's disaster relief fund will help us provide assistance as we have done in the case of natural and man-made disasters for nearly 140 years."

The Union for Reform Judaism also opened a disaster relief fund. As soon as damages are assessed, the group said, it will decide which organizations are best equipped to aid victims, and will make donations to these groups.

While many New Orleans Jews headed west to Houston — which under normal circumstances is a five- to six-hour drive but, because of traffic, took some people more than 10 hours — others landed in Birmingham, Ala.; Nashville; Atlanta; Austin, Texas; Florida and elsewhere.

About 75 of those who ended up in Houston gathered for a special prayer service Monday evening at Houston's Congregation Emanu El. Eric Stillman, executive director of the New Orleans federation, said it was comforting to pray, share and reflect with a group of people experiencing the same sense of uncertainty as he was.

"It was wonderful," he said from his hotel room in Houston. "The frustrating thing is that none of us really knows when we'll be able to go back to New Orleans and see the condition of our homes, our Jewish agencies, our businesses, the community as a whole."

Come to Pharaoh Moshiach in Itsrealhell they will be told

Stillman said he had been monitoring the situation back home on television and over the Internet, but didn't know anybody who had remained behind in the city who could update him on the condition of specific sites.

Phone calls to several synagogues in Mississippi and Alabama went unanswered Tuesday.

Bronstone's New Orleans-based cell phone service was going in and out, he said, which made it tough to get work done. But the CEO of Houston's federation, Lee Wunsch, allowed Bronstone and Stillman to use his organization's facilities.

"I wanted to be able to go in and get some work done and feel useful," Bronstone said. "This is the story of 'kol Yisrael areivim zeh b'zeh,' " an expression that means that Jews look after one another. "In times of need, Jews always help each other. This is one of those times."

While the goyim are "Left Behind....huh Bushitler?

Wunsch said welcoming other federation employees was a "no brainer."

"We're glad to help out," he said. "Houston's not new to hurricanes and there's another Jewish community close by that needs our assistance, and we're glad to do whatever we can to help."

At the North Louisiana Jewish Federation in Shreveport, in the northwest corner of Louisiana about 60 miles south of Arkansas, there haven't been many appeals from Jews in need.

Area hotels are booked solid, said Howard Ross, the federation's executive director, but no requests for shelter or synagogues have come in. In fact, Ross said, the only hurricane-related request they received was from a Jewish man looking for love.

The note "came over the Web, through our feedback," Ross said. "A message saying, 'I'm in Shreveport; I was forced out of New Orleans. I'm a single, 57-year-old man and I was wondering if there are any singles events.'

How many jews perished at the "WTC"? One!

________

Hey Bambi, did you sell them on the Kolbrin Bible?

_______

The Hassidic Freemason Noahide who helped bring in the Noahide Law

http://www.jta.org/index.asp
Roberts pushed for religious inclusion
The nominee for the U.S. Supreme Court suggested in 1984 that President Reagan's references to "the church" or "churches" be changed to include synagogues and other houses of worship.
John Roberts, who was a White House adviser at the time, said in a White House memo that Reagan should not speak of "the church" in remarks to a Dallas prayer breakfast. "This is generally considered shorthand for the Catholic Church, although in the remarks the president states, 'by that I mean all churches,' " the memo said. "This explanation does not solve the problem, however, since many of our citizens do not worship in churches, but in temples or mosques."
Dens of Vipers who hate Jesus the Christ the LORD ALMIGHTY, the vipers brood of anti-Christ
Roberts recommended that the language be changed to refer to religion more generally. Confirmation hearings for Roberts, nominated by President Bush to the high court in July, begin next week.
another shem sham of shame
______
SHUT them all up now ! For we are AS GODS, SAY THE "SAYERS"
http://www.jta.org/index.asp
London mayor faces hearing
The mayor of London will have a disciplinary hearing for comparing a Jewish journalist to a Nazi concentration camp guard.

The Adjudication Panel for England, which will conduct the hearing, could bar Ken Livingstone from office for up to five years, The Associated Press reported. During an exchange earlier this year, the mayor asked Oliver Finegold of the London Evening Standard if he were a German war criminal, since the Daily Mail, the Standard's sister paper, supported the Nazis in the 1930s.

When Finegold told Livingstone he was Jewish, Livingstone said, "Well you might be, but actually you are just a like a concentration camp guard."

______

Confirmed, Roberts to the Soopreme Obedient Goyim Noahide Court

http://www.jta.org/page_view_story.asp?intarticleid=15786&intcategoryid=3
Eric Draper/White House
President Bush looks on as his Supreme Court Justice nominee John Roberts delivers remarks on the State Floor of the White House on July 19.
FOCUS ON ISSUES
On eve of hearings for Roberts,
Jewish groups make voices heard
August 30, 2005

WASHINGTON, Aug. 30 (JTA) — As the Senate prepares for the first confirmation hearings of a Supreme Court justice in more than a decade, many lawmakers are hearing from Jewish organizations about the information they want gleaned from Judge John Roberts.
Jewish organizations from across the political spectrum recently have sent letters and met with members of the Senate Judiciary Committee ahead of hearings set to begin Sept. 6.
While few groups plan to endorse or oppose Roberts, many do want senators to ask specific questions about how Roberts would rule on issues they care about, such as the separation of church and state.
Only as long as they get their inculcation of the Dragon and Washington DC via HJR 104, PL 102-14 Universal Noahide Laws unto their dragon
Some groups already have staked out strong positions. The National Council of Jewish Women announced its opposition to Roberts the day he was nominated to the high court — they previously had opposed his nomination to the U.S. Court of Appeals for the D.C. Circuit — and have been meeting with committee members in their home states throughout the summer, pushing them to reject Roberts.
Conversely, the Conservative (Hassidic Neo-Con-men of shems shame) movement declared Roberts "qualified" for office earlier this month, believing he "eschews (Escjews) an ideologically defined approach to judicial interpretation and shows a balanced respect for foundational documents and societal realities."
as long as it is Talmudic, under the Egyptian Mammonite gawd on the US Dollar, whom they trust
Roberts' confirmation is likely, barring any unforeseen developments, but Jewish groups are hoping strong questioning could help elucidate his views and draw more attention to their issues. A thorough confirmation process for Roberts also could set a precedent for other nominees in coming years.
Through TREASON and Blasphemy they sell "Amaraka" ( Bushitler's pronunciation for America) out this nation. And the Judeo Churchinsanity are "With Em"
"There is a very important role to play for organizations that are not opposing him to continue to press for comprehensive hearings and questions and answers that will shed light on our concerns," said Mark Pelavin, the associate director of the Religious Action Center of Reform Judaism.
Many Jewish groups say they want a better understanding of Roberts' judicial philosophy.
He is Freemason Obedient Goyim Shabbos Goyim, what more can you ask for? A true Sofiet RED of Talmud Bavli
Since his nomination was announced in July, papers and memos that Roberts has written have come out slowly, offering contradictory views of the man. Roberts took a strict conservative (Hassidic right wing, Neo-Conman) approach on many occasions, but he also had more moderate moments, such as working in 1986 to help overturn Colorado's anti-gay constitutional amendment.
Fruity as a loon
"Without asking Judge Roberts to comment on any pending cases, the committee can and should seek his views on the Supreme Court's role in interpreting the United States Constitution and laws to guarantee and protect fundamental individual rights and civil liberties," Barbara Balzer, the president of the Anti-Defamation League, and Abraham Foxman, the group's national president, wrote last week to Sen. Arlen Specter (R-Pa.), the chairman of the Senate Judiciary Committee, and Sen. Patick Leahy (D-Vt.), the committee's ranking minority member.
As long as it Favors jewry and Noahidism
The six-page letter lays out five areas where Roberts should be asked to clearly enunciate his views — government and religion; civil rights and civil liberties; federalism; judicial philosophy; and reproductive rights and the right to privacy.
In the letter, which focuses at length on government and religion, the authors say the ADL is uncomfortable with Roberts' suggestion in an amicus brief that the court should abandon the accepted test for determining the legality of religion in the public square, and they recommend that committee members question Roberts about it.
In recent weeks, papers from Roberts' work in the Reagan and first Bush administrations ( Both Advocates of the UniversaL NOAHIDE LAWS) have given some insight into his views on the separation of church and state. While working at the Justice Department in 1985, for example, he backed a moment of silent prayer in public schools.
but NOT IN Jesus the Christ Mighty name.....just a "Moment of silence" to the Dragon whom they have substituted in their blasphemy for the jews so hate Jesus the Lord and King of the jews and KING of KINGS
The Orthodox Union sent a letter Monday to Specter and Leahy stressing that Roberts' views on the separation of church and state are not out of the mainstream, as some liberal groups have suggested. The Orthodox Union often parts company with other Jewish groups, believing in a stronger government role in religion.
Noahide Laws
The Orthodox Union said it believes Roberts' record is being distorted: They cite his push for religious inclusion in a speech by President Reagan to a Dallas prayer breakfast in 1984, when Roberts urged the president to change the term "the church" to "religion."
The religion of the jews
"While there is more to be learned about Judge Roberts' views on matters of religion and state, calling for his rejection based upon these assertions is wrong," wrote Nathan Diament, director of the O.U.'s Institute for Public Affairs, and Mark Bane, the institute's chairman.
The American Jewish Committee plans to offer a similar letter next week, laying out its areas of focus.
None of those groups is expected to endorse or oppose Roberts.
The Reform movement, however, is considering opposing Roberts, and will be watching the hearings to get a better sense of his thought process.
"The more we've learned, the more concerns we have," Pelavin said. "A lot of the material that has come out raises very significant questions."
Pelavin said the memos Roberts authored during his government work show he has strong views on many contentious issues.
Mark Waldman, director of public policy for the United Synagogue of Conservative Judaism, said his organization focused on Roberts' credentials in deeming him qualified for the high court, but said the move was not a specific endorsement.
Who cares, the Chabad Lubavitch are in control of all the "Lesser Brethren" these will come around
"We really wanted to address where we can make a specific contribution and be a unique voice," Waldman said. "If we just talked about Issue A or Issue B, what difference is there between us and any other organization that is talking about Issue A or Issue B?"
NCJW is the only major Jewish group to oppose Roberts. The organization held a news conference on the nomination in Crawford, Texas — President Bush's vacation home — and NCJW members from around the country have met with members of the judiciary committee during the congressional recess.
"Everything that has come out subsequently has bolstered our position," said Sammie Moshenberg, the NCJW's Washington director. "We certainly know enough now to say this is not someone who should have a lifetime appointment to the Supreme Court."
But your Hassidic Handlers will make you come around in Favor
Pelavin said it would be a mistake to believe Roberts' confirmation is a fait accompli. He said it is predictable that discussion of Roberts would cool during the summer months, but believes the focus on Roberts, and the questions for him, will return after Labor Day.
_______
The United States of ITSREALHELL, US Navy
http://www.jta.org/page_view_story.asp?intarticleid=15783&intcategoryid=3
Air Force Link
Rabbi Arnold Resnicoff, special assistant to the Air Force Secretary.
FOCUS ON ISSUES
After pressure, U.S. Air Force
unveils new guidelines on religion
August 30, 2005
WASHINGTON, Aug. 30 (JTA) — U.S. Air Force officials are hoping new guidelines for religious tolerance will end an atmosphere some soldiers say is unwelcoming to religious minorities.
But while some are calling the new regulations a good first step, others remain concerned that little will change at academies and Air Force bases around the country.
The guidelines, sent Monday from the Pentagon, say commanders should try to comply with religious accommodations for all airmen and women, and that senior airmen and women need to be sensitive to the fact that personal expressions of faith might be viewed as official statements.
The new regulations come amid reports from the Air Force Academy in Colorado Springs, Colo., that religious minorities felt pressure to prioritize their military duties over religious observance, and that they felt they were in an overtly Christian atmosphere.
Chaplains at the school reportedly spoke of evangelizing to the "unchurched," and the football coach made references to Jesus.
OH NO...NO.....No.......no
The new regulations are for the entire Air Force, and Secretary of Defense Donald Rumsfeld said last week that they could be replicated throughout the military.
"It's one piece of a broader initiative that will, I hope, allow for a real clarification of the real vision in the military," said Rabbi Arnold Resnicoff, a retired military chaplain who was hired by the Air Force last month to oversee implementation of "values and vision."
The Noahidization of the "Armed Forces" to the Dragon, the murderer from the beginning
The regulations focus on the need for sensitivity toward people of all faiths or no faith. Chaplains are reminded that they're obligated to minister to people of other faiths and those without religion.
BUT not by the Name of Jesus the Christ
"They must be as sensitive to those who do not welcome offerings of faith, as they are generous in sharing their faith with those who do," the guidelines said. "In addition, they must remain sensitive to the responsibilities of superior rank, and they should respect professional settings where mandatory participation may make expressions of religious faith inappropriate."
Resnicoff said the message was clear to chaplains that they have to respect the rights of all soldiers.
"A chaplain has to understand that he or she can not do certain things as a chaplain that a clergy person can," he said. "We give power to people in uniform to accomplish a mission; we do not give them power to change the religious beliefs of other."
ONLY if they are Proselytizing for the Dragon via Noahide inculcation
The guidelines say all requests for religious accommodation should be approved unless precluded by military necessity, and commanders should try to avoid scheduling conflicts with major religious observances.
Public prayers are outlawed outside of volunteer worship services, but nonsectarian prayers are allowed during "non-routine military ceremonies and events of special importance."
Noahide Religion of the Dragon and his "Chosen"
Resnicoff said the guidelines would be incorporated in all training of soldiers at the Air Force, and he expects changes to be seen imminently.
Already, he said, time has been set aside on Fridays and Saturdays for religious services. Previously, services were scheduled only on Sundays, and Jews and others had to seek special permission to attend services on other days.
Mikey Weinstein, an Air Force veteran who has two children in the service, said he believes the guidelines contain"very nice language" but would do little to end religious hostilities at the academy — which his son attends — and elsewhere in the service.
"They're making this up as they go along," Weinstein said. "They're just pretty words that mean nothing."
He said the Air Force Academy should call on one chaplain to recant recent comments in which the man suggested he would still evangelize to the "unchurched."
Marc Stern, general counsel for the American Jewish Congress, called the guidelines a "huge step forward."
To Noahide enforcement
"Given the opposition the Air Force takes to any restrictions, it is even a larger step forward," Stern said. "But there are some places where they have glossed over some problems,"
The rules also were welcomed by the Religious Action Center of Reform Judaism and by Reps. Lois Capps (D-Calif.) and Steve Israel (D-N.Y.), who have been critical of the military on this issue.
TREASONOUS Blasphemous Vipers of the RED Sofiet Dragon and his anti-Christ brood
"Obviously, the real test of these regulations will be their implementation," Capps said. "It is absolutely critical that the Air Force leadership ensure that these regulations are well understood and strictly enforced, especially at the Air Force Academy."
How the two fold proselytes Televangelical Mammonite Telly Tubbie Judaizers of the Pharisaic Leaven have set the TRUE Saints of Jesus the Christ up to be slain
and he rants on and on and hates the Creator, for the world is full of the anti-Christ now, the Great falling away is well underway