Noahide News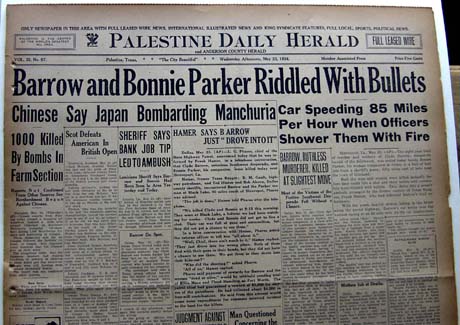 Part
2
66
August
22, 2005
Talmudic Dragon Moon Calendar

Av
17
, their Babylonian times of their Babylonian Sumerian Doctrine and laws 5765

The FINISH

of Iniquity unto desolation for them who Deny the Christ, Jesus the Lord.
Extra Extra

http://www.shmais.com/picofdayall.cfm

The Hassidim Pharisees of Chabad Lubavitch, Aholah attack Sharon, Aholibah.

Aug. 22, 2005 14:01 | Updated Aug. 22, 2005 15:40
MKs censure Sharon in Knesset


Prime Minister Ariel Sharon was bitterly attacked in the first meeting of the Knesset Foreign Affairs and Defense Committee that he has attended since the beginning of Israel's pullout from the Gaza Strip.

Sharon attended the meeting in order to brief MKs on IDF and police operations in the Gaza Strip since the beginning of the disengagement. The meeting also addressed evacuees' accusations of neglectful treatment and deficient housing options, Army Radio reported.

Right-wing (Hassidim, partners of the Neo-Conmen in Washington) MKs expressed their anger and frustration to the prime minister over the implementation of the pullout thus far.

At the meeting, Likud rebel leader MK Uzi Landau threw barbs at Sharon, calling him "a corrupt prime minister, a cruel and heartless liar."

With tears reddening his eyes, MK Effie Eitam (National Union) avowed, "On every Tisha Be'Av [the traditional memorial day for the destruction of the two Temples], you will be remembered as the great destroyer."

Referring to Sharon's Sycamore Ranch in the northern Negev, Eitam rancorously critiqued Sharon: "We will isolate you in your mukata [a reference to Yasser Arafat's Ramallah headquarters] at the Sycamore Ranch, where you can pet your sheep and won't be relevant in public life any longer. You will be remembered for this [crime] for generations."

"Our revenge will be political," Eitam declared.

MK Roni Bar-On (Likud) warned Eitam and Landau that their comments put the prime minister's life in danger.

A high-ranking officer in the IDF's Directorate of Intelligence said at the committee meeting that Palestinian terror organizations were planning terror attacks in northern Samaria, (Chevron of Chabad) even in the coming days. According to the officer, the terror organizations were learning from their counterparts in the Gaza Strip how to aim indirect fire, such as Kassam rockets and mortar shells, at Israeli targets.

In addition, the officer told the committee that the Palestinian Authority succeeded in thwarting a terrorist attack plotted by a cell in Khan Yunis.

_________

http://www.haaretzdaily.com/hasen/spages/615654.html

Last update - 17:15 22/08/2005
Peres slams rightist MKs for verbal attacks on PM Sharon
Vice Premier Shimon Peres
(Secular zion, Aholibah)

sharply criticized right-wing MKs
(Hassidim of Chabad Pharisees, Aholah)
for their verbal assault on Prime Minister Ariel Sharon during his appearance before the Knesset Foreign Affairs and Defense Committee on Wednesday, Israel Radio reported.

Peres said MK Uzi Landau and MK Effi Eitam crossed every limit, and that their shocking comments border on incitement. "I don't say this as a member of Sharon's party, but as a citizen of this county. I can't recall such a mode of speech as this," Peres said.

Landau, leader of the Likud "rebel" faction opposed to the disengagement, publicly told Sharon during the Knesset Foreign Affairs and Defense Committee session, "You are a liar, a swindler and cruel," and called on him to resign.
"The time has come to resign," Landau said. "You have brought Israel to the peak of corruption. You are not worthy of being a leader."

It was the prime minister's first testimony before the committee since the beginning of the disengagement. He had been expected to receive strong criticism for the government's arrangements for the thousands of evacuees, who have complained of ill-treatment, unpreparedness, and negligence on the part of officials.

But the virulence of the criticism exceeded expectations.

Eitam (Religious Zionism) threatened Sharon with "political revenge," telling him, "We will send you to a section of the farm where you will be between the walls and the fences and you will pet the lambs as someone who is unfit to be a leader."

According to Eitam, "We will not sit with you in any coalition, we will not be ministers in your government. We will bring you political revenge."

MK Uri Ariel (National Union) said that, "Sharon turned into the leader that transferred Jews and asked for their forgiveness. He uprooted the settlers in Sinai, and then asked for their forgiveness. Now he is doing the same thing to the settlers in Gush Katif and the West Bank. A person like this is not worthy of pardon and forgiveness."

Sharon did not respond to the attacks, and instead reiterated his position that no progress
io
n would be made with the road map peace initiative unless the Palestinians upheld their part by working to disarm terrorist organizations.
Noahide Enforcement

Committee Chairman Yuval Steinitz (Likud) criticized the implementation of the evacuation, and said that now the state would have to work to absorb all of the evacuees into a single community.

Disengagement Administration officials have rejected claims by evacuees regarding mishandling at hotels around the country, and primarily the charges made by families who have been forced to move out of hotels in which they have been staying.

Government officials have meanwhile rejected claims that the state has not provided sufficient temporary housing solutions for the evacuees. According to the officials, over and above the 850 housing units that are ready and waiting for the evacuees, the government has also erected more than 160 structures that have yet to attract any interest from the evacuated settlers.

The "caravilla" site in Nitzan still has 100 available units, and other communities Carmiya, Mefalsim and Or-Haner, for example are also waiting to allocate temporary homes to evacuees.

It was also disclosed during the meeting that Palestinian Authority security forces thwarted a terrorist attack which was poised to be launched from the Gaza town of Khan Yunis, Army Radio reported Monday.
_____

http://www.haaretzdaily.com/hasen/spages/613800.html

STATUS: Disengagement - Day Eight Diary

GAZA STRIP SETTLEMENTS

Atzmona - Evacuated, Sunday 7 P.M.

Friday
Morning: Family reveals a cardboard 'Cemetery of Oppressors' with one blank headstone.
Wednesday
After lengthy negotiations, Atzmona residents agree to evacuate by Sunday.

Bedolah - Evacuated, Wednesday 3 P.M.
Wednesday
3 P.M.: Synagogue cleared out.
Before 2 P.M.: Troops manage to enter Bedolah synagogue.
Morning: Residents attempt to block forces from entering.
Late morning: Forces successfully enter settlement to begin forced evacuation while most residents remain barricaded in the synagogue.
Residents set tires and at least two homes on fire.
Morning: Residents attempt to block forces from entering.

Dugit - Evacuated, Sunday, 10 A.M.
Sunday
Afternoon hours: Bulldozers begin demolishing homes.

Elei Sinai - Evacuated, Sunday 9:15 P.M.
Sunday
Yad Mordechai junction closed as settlers march northward.
9:15 P.M.:Settlers leave Elei Sinai, march toward border crossing.
1:35 P.M.: Security forces prepare to remove some 200 illegal infiltrators from settlement.
1:15 P.M.: Troops enter settlement to carry out its evacuation.
Some 30 families bolstered by dozens of recently arrived protesters, many of them from the Golan Heights.

Gadid - Evacuated, Friday 2 P.M.
Friday
13:20 P.M.: Forces complete evacuation of western neighborhood.
11:50 A.M.: Female protester falls off roof, probably slipped on oil poured by protesters.
11:30 A.M.: Protesters pour oil, throw rocks and rooftiles from rooftops on troops.
11:15 A.M.: Troops begin removal of protesters from home rooftops.
10:10 A.M: Forces enter synagogue to evacuate protesters refusing to leave settlement.
9:15 A.M.: First families leave settlement.
8:15 A.M.: Soldiers break through barricade at entrance to settlement, say evacuation will be complete by sundown.
Wednesday
2 P.M. : Last residents, protesters evacuated.
10:30 A.M.: Evacuation begins.

Gan Or Evacuated, Thursday 9 P.M.
Thursday
7:15 P.M.: Synagogue completely evacuated, protesters led to buses.
5:30 P.M.: Security forces complete evacuation of homes, break into synagogue where 150 pullout foes and some settlers are barricaded.
3 P.M.: Hundreds of infiltrators, two resident families remain in Gan Or.
Early afternoon: Four houses set on fire.
Late morning: Evacuation begins.

Ganei Tal -- Evacuated, Wednesday 10:30 P.M.
Wednesday
9 P.M.: Two families remain.
1 P.M: 45 families remain, promise to evacuate after afternoon prayers.
By noon: 58 families voluntarily evacuate.
Settlers agree to evacuate voluntarily between 1 P.M.and 3 P.M.
Late morning: About 1,000 troops enter settlement to begin forced evacuation.

Katif -- Evacuated, Sunday, 6 P.M.
Sunday
16:00 P.M.: Remaining residents board buses and private cars to leave
15:50 P.M.: Torah scrolls are removed from the synagogue as farewell ceremony ends
14:15 P.M.: Evacuating forces join settlers for farewell prayer service.
12:05 P.M.: Residents agree to leave settlement following a final prayer service.
11:45 A.M.: Troops begin evacuating settlers from their homes.
10:15 A.M.: Settlers torch a second barricade deeper in the settlement.
10:05 A.M.: Firefighters extinguish flames, bulldozers clear entrance of barricades.
9:50 A.M.: Settlers torch bales of hay at the entrance to the settlement, flames almost reach overhead electricity line.
9:40 A.M.: Security forces set to enter settlement.
Troops reach settlement before dawn, find gates locked. Residents plan to set fire to tires, rubbish at entrance.

Kerem Atzmona - Evacuated, Wednesday 3:15 P.M.
Friday
10:45 A.M.: Demolition of settlement begins.
Wednesday
Just after 2 P.M.: Troops begin evacuations by force.
Residents begin negotiations with troops, say they might leave after Saturday.
Early afternoon: Young residents begin throwing spikes and fire bombs at troops.
Late morning: Residents ask for cardboard packing boxes, which they set on fire.
Morning: Settlers promise to leave in the afternoon volunarily.

Kfar Darom - Evacuated, Thursday 9 P.M.
Thursday
7:45 P.M.: Forces begin clear rooftop, lowering protesters in cages.
7:15 P.M.: Officer injured scaling rooftop when acid is thrown at him.
6:30 P.M.: Troops reach synagogue rooftop, attempt to cut through encircling barbed wire; protesters throw paint, sand and oil on troop, attempt to push shipping containers away with long sticks.
Protesters on rooftop begin negotiations with troops.
5:20 P.M.: First protesters removed from Kfar Darom synagogue.
5 P.M.: Troops break into synagoge, lift cages to rooftop to remove barricaded protesters.
Troops respond by firing water cannon at protesters.
4:45 P.M.: Protesters on rooftop throw paint, milk, eggs, and watermelons on surrounding troops.
Just before 2 P.M.: Troops complete evacuation of 80 percent of Kfar Darom houses.
Before 11 A.M.: Soldier at synagogue begins praying, refuses orders. Troops begin evacuating homes.
As refusenik is being evacuated by force, another soldier refuses orders.
Troops remove barricaded pullout opponents from Kfar Darom kindergarten.
Associated Press: Woman chases off soldier in Kfar Darom with a syringe she says is infected with AIDS.
10:15 A.M.: 72 pullout foes evacuated from factory.
Just before 10 A.M.: Troops begin evacuating 100 protesters from religious school for girls; protesters offer passive resistance.
Late morning: Settlers set fire to a bus, police extinguish blaze.
Police say those occupying the synagogue are all illegal infiltrators.
Early morning: Large IDF and police force enters settlement, surrounds synagogue with protesters barricaded inside and on the roof, where settlers use mirrors to try to blind soldiers.
Evacuation set to begin early afternoon.

Wednesday
65 families and 2,000 protesters barricade themselves with barbed wire.
Just after noon: Residents say that there is a possibility they will evacuate by Thursday.
Residents sabotage IDF D-9 bulldozers, cutting cables, piercing tires, and putting sugar in gas tanks.

Kfar Yam - Evacuated, Thursday 7 P.M.
Thursday
7 P.M.: Right-wing extremist leader Aryeh Yitzhaki evacuates barricaded house with his son and an Israeli flag. He says, "I could have launched the second Masada in Shirat Hayam, but I decided to negotiate, so as to avoid loss of life."
6:30 P.M.: Forces begins dragging pullout foes from Yitzhaki's house, rooftop.
6:15 P.M.: Yitzhaki surrenders M-16 file and 2 handguns, forces break into his barricaded house.
4 P.M.: 10 youths march into sea, stand 20 meters from beach line and evacuating forces.
3 P.M.: Army backs away from mass barricade, Yitzhaki announces he will only shoot if troops fire first.
1 P.M.: Yitzhaki, holed up with 40 others, waves rifle, warns he will shoot approaching troops.
Late morning: Navy patrol boat positioned outside settlement in preparation for evacuation.
Evacuation set to begin early afternoon.

Morag - Evacuated, Wednesday 4 P.M.
Wednesday
2:30P.M.: 4 families remain.
By 1 P.M.: Five buses leave Morag.
Late morning: Residents agree to leave synagogue, army begins escorting settlers from barricade to evacuating buses, carrying many who refuse to walk willfully on their own.
Female soldier stabbed by protesting infiltrator with infusion needle, is lightly injured.
Mid-morning: Army enters settlement, forces its way into homes, arresting numerous protesters.
About 100 residents barricade themselves in synagogue for over an hour.

Netzarim
Monday
4:40 P.M. Netzarim settlers begin boarding buses which will transport them to the Western Wall in Jerusalem.
4:38 P.M. Scuffle breaks out between settlers, police.
3:40 P.M.: Netzarim settlers end prayers, march in procession towards buses.
3:15 P.M.: Congregants remove Torah scrolls from synagogue in final prayer at Netzarim.
11:40 A.M.: IDF Chief of Staff Halutz arrives on the scene to track progression of the evacuation.
9:55 A.M.: Security forces enter settlement, expect peaceful evacuation.
Afternoon: Settlers and soldiers pray together in synagogue, prepare to evacuate last Gaza settlement.
Wednesday
Settlers announce they will leave without struggle on Monday.

Netzer Hazani - Evacuated, Thursday 3 P.M.
Thursday
3 P.M.: Residents begin departing ceremony, after which they said they would leave the settlement.
12:30 P.M.: Residents setting fire to homes, gather in synagogue.
11:30 A.M.: Residents set fire to hothouses, throw stones, paint cans at forces.
11:20 A.M.: Residents burn tires.
11 A.M.: Residents barricade gate to prevent buses from leaving.
10:30 A.M.: Troops arrive at gates, dozens of buses await evacuees.
Mid-morning: Residents blocking the gate to the settlement.

Neveh Dekalim Evacuated, Sunday 8:30 P.M.
Friday
12:15 P.M: Chief Rabbi of Gush Katif leaves settlement. Some 15 families remain.
Thursday
6:45 P.M.: Men evacuated from synagogue, Torah scrolls removed.
6:15 P.M.: 150-200 women, 50 men still holed up in Kfar Darom synagogue compound.
6 P.M.: Six protesters slightly injured in Sephardic synagogue evacuation.
5 P.M: Troops break into Ashkenazic synagogue.
3 P.M.: Troops break into Neveh Dekalim Sephardic synagogue, protesters resist, throw plastic bottles, sit on floor with arms linked.
Soldier injured during evacuation of synagogue from mass congestion, shoving.
Four IDF troops carry Yesha Settlement council member from synagogue.
4:30 P.M.: Troops prepare to storm Ashkenazic synagogue, continue evacuation of Sephardic synagogue.
3:20 P.M. Pullout foes barricaded in synagogue given 10 minute ultimatum to evacuate.
2:30 P.M.: IDF extends deadline for pullout foes to leave synagogue.
Just before 1 P.M.: Police, Yesha chiefs agree to evacuate Neveh Dekalim synagogue.
IDF gives protesters barricaded in synagogue until early afternoon to leave or be forcible evacuated.
Several remaining residents set their houses on fire.
Protesters spill oil in entrance to synagogue to block evacuating forces.
11:45 A.M.: Shas chairman Eli Yishai chants with Yesha leaders.
Before 11 A.M.: Evacuation of synagogue, where 1,000-2,000 youths are holed up, begins.
Mid-morning: IDF attempts to evacuate remaining families.
IDF tells those barricaded in synagogue they can leave voluntarily after prayers at 10:30, after which troops will force their way in.

Wednesday
Throughout day: Hundreds of youths barricade themselves in synagogues.
8:00 P.M.: evacuation operations end for the night; 60 families (out of 460) remain along with many infiltrators.
1 P.M.: Troops have evacuated 158 homes.
IDF and settlement leaders strike a deal to postpone the evacuation of the synagogue until Thursday.
Protesters throw eggs and plastic bottles at troops.
Late morning: Settlers say they will leave at 4 P.M. when they conclude afternoon prayers.
Mid-morning: Three buses carrying arrestees, mostly non-residents, leave settlement.
Tuesday
Midnight: Nearly half of residents had left their homes.

Nissanit - Evacuated, Sunday 11 A.M.
Sunday
Afternoon hours: Bulldozers begin demolishing settlement homes.

Pe'at Sadeh - Evacuated, Sunday 10 A.M.
Sunday
Afternoon hours: Bulldozers begin demolishing settlement homes.

Rafiah Yam - Evacuated, Tuesday 4 p.m.

Shirat Hayam - Evacuated, Thursday 7:30 P.M.
Thursday
7:30 P.M.: Forces complete evacuation of third rooftop.
7:15 P.M.: Synagogue completely evacuated.
6:30 P.M.: Protesters evacuate nursery school without resistance.
6 P.M.: Troops complete evacuation of second rooftop.
Forces remove 10 women and girls barricaded on second rooftop.
5 P.M.: Troops clear out one barricaded rooftop, prepare for second.
IDF forces attempt to take over settlement public address system.
Troops march toward synagogue to break barricade.
A group of youths leave Shirat Hayam by raft, pursued by Navy boats.
Troops forcibly remove another ten pullout foes barricaded in house.
3 P.M.: First bus carrying residents and pullout foes leaves settlement.
2:30 P.M.: Buses enter Shirat Hayam, troops forcibly remove residents and pullout foes, dragging some to buses.
One extremist arrested for attempting to attack a soldier.
1:30 P.M.: Troops begin forced evacuation of settlement.
1:15 P.M.: IDF penatraters entrance gate, begins to head inside.
12:30 P.M.: Bulldozers removing barricades at entrance.
11:45 A.M.: Settlers go to Muasi neighborhood, throw rocks at Palestinians.
11:45 A.M.: Settlers torch barriade at entrance to settlement.
Protesters barricade entrance.
Evacuation set to begin early afternoon.


Slav - Evacuated, Sunday 1 P.M.

Tel Katifa - Evacuated, Wednesday 2:30 P.M.
Wednesday
Just after noon: Residents begin to voluntarily evacuate, many insist to be carried to buses by troops to demonstrate their opposition to leaving.
Late morning: Residents and army reach agreement on implementing evacuation without force.
Settlers organizing departing ceremony, preparing for orderly evacuation.


WEST BANK SETTLEMENTS

Ganim
All residents have left voluntarily.

Kadim
All residents have left voluntarily.

Sa-Nur
Sunday
Late afternoon: Settlers firebomb IDF bulldozer south of Sa Nur.


Homesh
Awaiting evacuation
The Chassidim Chabad Lubavitch will soon overturn the Sharon Govewrnment. Dan Bushitler and his Neo-Conmen of Talmudism and the Sanhedrin will soon take the whore city that spiritual Sodom and Egypt where, Our Lord was crucified, jerusalem.......
Upon seizing the reins of government, the new Noachide leaders will move quickly to implement a full agenda of reform. ... Full support will be given to Israeli forces to reinvade PLO-controlled areas, with military assistance offered where necessary. Jewish courts ... will be granted full legal sovereignty over Jewish citizens within each country, who will no longer be subject to the authority of gentile courts. The pre-existing Noachide judges and courts will replace the existing court system of each country, and the legal code will be drastically rewritten to conform to halacha.... .... And law and order will be fully restored through the establishment of internal security measures, again in accordance with Torah law. — Committee for Israeli Victory
______
http://www.israelnationalnews.com/news.php3?id=88402
Last Gaza Community, Netzarim, Uprooted Today
17:32 Aug 22, '05 / 17 Av 5765
By Scott Shiloh and Ezra HaLevi


| | | |
| --- | --- | --- |
| | | Netzarim, the last Jewish community remaining in Gaza, was forcibly evacuated Monday by IDF troops. |
The residents held a ceremony in which they marched around the community's perimeter holding Torah scrolls and the large menorah that had stood atop their synagogue. From Netzarim, the expellees will head to Kibbutz Sa'ad, where a ceremony honoring the community is to be held.

Afterwards, the community is headed en masse to the Western Wall for prayers.

After their expulsion, Netzarim residents will take up temporary residence at the College of Judea and Samaria in Ariel. That region will not be their permanent abode, however, as the Disengagement Authority will reduce compensation to families choosing to live in Judea or Samaria. Netzarim residents have decided to establish a new town with the same name in the Negev.



Netzarim was established just before the Purim holiday in the winter of 1972 by a group of young Jews from HaShomer HaTza'ir, a movement aligned today with the far left.

The town was run as an army outpost until 1984, when the original settlers left and were replaced by new residents, who established a national-religious kibbutz there. A few years later, the collective was dismantled and a non-communal town was established.

Netzarim, located in the center of the Gaza district, south of the Arab populated city of Gaza, was named by the late Rehavam Ze'evi, who then served as a general in the IDF. (Ze'evi, tourist minister in the Sharon government, was assassinated by Arab terrorists in 2001).

Many of Netzarim's 75 families worked in agriculture - growing tomatoes, mangos, insect-free vegetables and raising chickens as well.

Netzarim became a symbol of Israeli resilience to the onslaught of Arab terror that began with the first Intifada in 1988. The late prime minister Yitzhak Rabin, who refused to relinquish Netzarim after signing the Oslo Accords in 1993, was skeptical, however, of the town's ability to survive under the harsh security conditions brought about by the establishment of the Palestinian Authority. While prime minister, Rabin made a derogatory reference to the community, saying that if it were a real "town" then he was a "ball bearing" in a wheel.

Netzarim residents expected Prime Minister Ariel Sharon to be more sympathetic to the town, and indeed when Sharon said in 2003, that the destiny of Netzarim was like that of Tel Aviv, there was reason to be optimistic about the future.

Imbued with a powerful faith in the Almighty, and belief that ultimately the State of Israel will exert its sovereignty over all the land of Israel, Netzarim residents continued to plant and farm, until soldiers reached their town this morning.

The residents of Netzarim collected the remaining dry goods in their homes as a last communal action and, as a community, handed them over to the IDF, asking that the food be distributed among Israel's needy
______
Aholibah's attack to now be carried out in Samaria of the Hassidim of Dan, the Chabad Lubavitchers of Sanhedrin unto the Dragon. It will not be as before.
http://www.israelnationalnews.com/news.php3?id=88421
Northern Samaria: Our Struggle Will Not be ´Diaspora Style´
14:41 Aug 22, '05 / 17 Av 5765
By Samaria Correspondent Ezra HaLevi


| | | |
| --- | --- | --- |
| | | The struggle against the Disengagement Plan is quickly becoming more harsh and determined as the demolition teams turn their attention from Gaza to northern Samaria. |


a pause to reflect...........

when their Moshiach of Chevron is "REVEALED" the two witnesses of The LORD of Host the Creator will come........

http://www.yiddishkeit.org/Default_YK.asp?
Presently, Moshiach is in the Me'aras HaMachpela (the cave of Machpela in Chevron (Hebron) – the burial place of Adam and Eve and the Patriarchs and Matriarchs). He is in place, waiting for Hashem (G-d) to instruct him to reveal himself. "Moshiach could be on the street in any city in the world." We asked: How could he be in a city and in the cave of Machpela at the same time? Eli responded: "Easy. He just can."

• Moshiach in the ma'aras (cave of) hamachpela – no source for this has been found, however "It is already well known that the cave of Machpelah in Hebron, which is the burial site of the Patriarchs, is the entranceway to the subterranean Garden of Eden" (Chesed L'Avraham 3:13), and the holy Zohar provides extensive description of Moshiach's preparations in Gan Eden before being revealed in the world.

Previously, we indicated that Eli said that "Two people with behavior like Avshalom and Adoniyahu (sons of King David who rebelled against him) will be brought to life and they will die." Recently we inquired about this enigmatic statement, and Eli stated that these two are presently alive "in Jerusalem, probably." We asked if they were in the government and he replied "they might be." He stated that that the way they would die is that the Jews would fight them.
http://www.yarzheit.com/heavensregister/chevron.htm
חברון , Chevron, Hebron
ארץ ישראל , Israel
The Cave of Machpela, מערת המכפלה
Abraham bought the cave of Machpela for 400 shekels of silver from Ephron so that he could bury his wife Sarah ( בראשית Genesis Chapter 23 ). According to the Yalkut Shimoni Medrash, Abraham visited this cave many times and prayed here as he knew this was the burial place of Adam and Eve. (Please read our full page on the spiritual importance of visiting gravesites). The building ontop, and the outer fortified wallss of the Cave/ Tombs were built 2000 years ago during the time of King Herod, to preserve and protect the holy gravesites.

The Cave of Machpela is the home to the tombs and graves of :-

אדם חוה Adam and Eve,

אברהם שרה Abraham and Sarah,

יצחק רבקה Isaac and Rivka,

יעקב לאה Jacob and Leah,

בילהה זילפה Bilha and Zilpa the maidservants and wives of Jacob,

Back to Samaria article

"We refuse to conduct our struggle 'Diaspora-style,' " said Homesh resident Limor Har-Melech Sunday. "Leaving our homes with hugs and kisses? What does that accomplish?"

"There will be no hugs or kisses of those who come to throw us out here," said Har-Melech, whose husband Shuli was murdered by Arab terrorists. "The IDF that arrives at my home is not fulfilling its function. It is performing a task contrary to the one for which it was established."

Har-Melech claims that the government, using the state-run media, has succeeded in imbuing many residents due to be expelled with a sense that resistance is futile, that there is no need for a struggle. "The State of Israel took away the most minimal legitimate right to protest," she said. "But we will not allow this to happen here. We are healthy people who open their eyes and see the reality and therefore we will not allow this to happen here."

Har-Melech emphasized that there would be no attacks on soldiers, "but there will be a determined and firm struggle. Do not expect to see pictures of people leaving their homes hanging their heads - it will not happen here."

Likud MK Dr. Uzi Landau, visiting Homesh Sunday, encouraged residents to put up a determined struggle against the expulsion. "The struggle for this community must be harsh and resolute," Landau said while touring the town. "It must be made clear that the government is taking a historically tragic step for the nation of Israel, the price of which we will be forced to pay in many arenas for many years to come."

Landau added that he believes PM Ariel Sharon purposely included the IDF in the Disengagement even though there are enough police personnel to carry it out, in order to take advantage of the fact that the targeted public respects the army nearly unconditionally.

In the field, the shift from non-resistance to active civil disobedience can be felt.

The town of Kedumim has become, to northern Samaria, the rough equivalent of what Kfar Maimon was supposed to be to Gaza's Jewish communities - a launching point for anti-expulsion activities. The difference is that those leading the struggle against the expulsion in the Shomron are much more willing to challenge the IDF, with a general feeling that the army has lost its legitimacy, at least temporarily, by accepting the mission of removing Jews from parts of the Jewish homeland.

Eretz ISREALHELL, Babylon proper of Sanhedrin Aholah, Samaria

Groups of hundreds of anti-expulsion activists head from Kedumim toward Homesh and Sa-Nur on foot each night. Eighty-seven were arrested Sunday night as they approached Homesh, and close to 200 were arrested the night before. A number of activists did, however, succeed in entering the blockaded community.

A mass march, to include entire families, is set to head toward Homesh from Kedumim at 5 PM Monday evening as well.

Sunday, tens of anti-expulsion demonstrators were arrested during raucous protests blocking the main road adjacent to Kedumim to IDF and police vehicles on their way to bolster the blockade on northern Samaria.

Eight young people burned an IDF bulldozer that had been brought in for the expulsion. The bulldozer's driver ran up to the vehicle and threatened the youths with his weapon, but they escaped the area.

Residents of Gush Katif, most of whom did not engage in road blockings prior to their own expulsion, are now taking to the streets as well. The newly homeless residents of the Gush Katif towns of Netzer Hazani and Ganei Tal blocked traffic completely at the Re'em-Masmiya Junction in the Lachish region Sunday evening. They were joined by hundreds of well-wishers from neighboring Jewish towns and villages.

Residents of Moshav Katif, expelled earlier in the day Sunday, were supposed to be brought to Jerusalem. They were delayed near Kibbutz Sa'ad due to issues regarding the bus drivers' visas, and after they were sent on their way, the enraged residents ordered their bus to stop at the blocked junction and joined their former neighbors in blocking the road.

Two residents of the Gush Katif community of Shirat HaYam, who returned to their homes to pack up their possessions Sunday, blockaded themselves inside their homes for hours. The IDF brought negotiation teams and security forces rushed to the location and subdued the residents.

Activists Nadia Matar and Noam Livnat, both former residents of the seaside community, have called upon their former neighbors to attempt to return to their homes.

Around midnight Sunday night, the residents of Moshav Katif and Atzmona, both deported Sunday, arrived in Jerusalem, where they were greeted by 20,000 people at the Western Wall.


_____

http://www.israelnationalnews.com/news.php3?id=88425

Hevron Jews Fight Multiple Expulsions
15:54 Aug 22, '05 / 17 Av 5765
By Ezra HaLevi



| | | |
| --- | --- | --- |
| | | As they continue to combat the Disengagement Plan, the Jewish community in Hevron fears they will be the next target for expulsion. |
Though Prime Minister Ariel Sharon said Monday that, "Because of Jewish settlements, we can pray at the Cave of the Patriarchs in Hevron," the Sharon regime plans to expel fifteen of Hevron's Jewish families from their homes in the coming weeks.

The Israeli government has authorized the removal of 15 Jewish families who took up residence in Hevron's marketplace two years ago, following the murder of infant Shalhevet Pass by Arab terrorists. The marketplace was built on top of Jewish-owned land that was seized by Arabs after the 1929 riots, in which Hevron's Jewish community was massacred and expelled from the city.

"It is not surprising that this government is capable of implementing the goals of the 1929 rioters," said Hevron spokesperson Noam Arnon, "to expel Jews from Jewish property in the Jewish Quarter, where so much Jewish blood was spilled. We merited that Jews returned to this property and the government is now plotting to ensure Jews are thrown out of here for a second time."
after all anti-Shematism is necessary for the management of the "Lesser Brethren"

Monday morning, Hevron's youth staged a spontaneous demonstration outside the local army base on King David Street against the planned departure of the paratrooper unit stationed there to take part in the expulsion of Jews from northern Samaria.

The children blocked the IDF vehicles from leaving the base by sitting in the road, placing rocks in the way, and stretching barbed wire across the width of the street. A large police force arrived, and 10-year-old Tair Cohen was violently taken into custody. Police lifted her by her arms, twisted them, carried her to a waiting police van and pushed her inside.

Hebron spokesman David Wilder was also arrested while taking pictures of the scene. He was later accused of taking part in a riot and released, together with the young girl, on $1,000 bail.

________
Keep in mind
e-mail from Dov Stein of Sanhedrin
דואר אלקטרוני info@beith-din.com אתר אינטרנט www.beith-din.com
We authentic Jews will treat CHAMAS
(Hamas)
wonderful when we get rid from your christian influence during 2000 years of murdering and thethts. Soon the CHAMAS will treat you christians as it did 11/9
(9-11-2001)
דואר אלקטרוני info@beith-din.com אתר אינטרנט www.beith-din.com
Hey Dov
you better hurry and Get HaMoshiach ben Dragon out of that cave in Hevron at Machpela...because Aholibah is about to "Evict Him"
his reply
Sent: Sunday, August 21, 2005 6:41 AM
Subject: RE:
and of course the wannabe rabid rib-eyes are going to purge the Bumbs from your Hoodlum haha of ze Dragon, right?
you do understand your false Christ little wanna be king and his serpents den and all who dwell upon the earth who worship him are cast into eternal darkness....don't you?
Well I guess I lost my fellowship with Dov....too
__________
http://www.israelnationalnews.com/news.php3?id=88366
Battle for Northern Shomron to Begin on Tuesday
18:46 Aug 21, '05 / 16 Av 5765
By Hillel Fendel


| | | |
| --- | --- | --- |
| | | Hundreds of youths are streaming towards the direction of Sa-Nur and Chomesh in the Shomron, the two communities where the expulsion forces will next concentrate. |
Sa-Nur, Chomesh, Kadim and Ganim are the four northern Shomron communities to be emptied of Jews and razed under PM Sharon's disengagement/expulsion plan. The latter two are already empty, as the residents left of their own accord.
IT is the Hassidim Chabad Bushitler plan of Ordo ab chao for Sanhedrin and Moshiach ben satan...."Road Map to Hell" plan

It has been estimated that some 2,000 youths have entered Chomesh in the past few weeks, preparing to "greet" the expulsion forces in various ways. In addition, a few kilometers to the north, an estimated 130 families are living in Sa-Nur, bolstered by the presence of several dozen youths. At the center of attention is the old British police building in the middle of Sa-Nur, which is expected to be turned into a difficult-to-capture fortress.

Respected rabbis of the religious-Zionist camp will be on hand in both communities to set the guidelines for the struggle. These include Rabbis Dudkevitz and Levanon in Chomesh, and Rabbis Lior, Valdman and Smutrich in Sa-Nur. Rabbis with more moderate views, such as those who advised youths in N'vei Dekalim not to thrash around too strongly when being carried out by soldiers, will not be on hand.

Yossi Dagan, spokesman for Sa-Nur, said, "Our struggle will be tough and strong, but honorable. We are part of the nation - most of the nation is with us, and not with the Sharon family - and our war is not against them, but against the minority government. This is a fight not only for our homes, but also an ideological battle - a fight against those who are trying to remove Zionism from our society. Guided by Torah, (Talmud Bavli of the Dragon) we will not raise our hands against soldiers or policemen, as the ends do not justify the means."

"Sharon is trying to portray us as crazies," Dagan said, "but he's not succeeding - because we're not like that... We know that there will be some youths amongst us who might not want to follow these guidelines, but we will do all we can to keep them in line."

Dagan called on supporters to come and join them: "We know that there are many people around the country who are watching television and sitting with their heads in their hands, crying about how terrible it all is. We call on all those people to come out now to Chomesh and Sa-Nur - and if you get stopped, then stand or park right there, and in this way we will do our best to stop this calamitous crime. It's simple mathematics: If thousands of people come, then we can stop it."

"Every method is acceptable," another resistor said, "except for violence." This means that actions such as throwing paint or sand, puncturing bus tires, and the like can be expected in what will be an intense battle to try to impede the disengagement.

"It's not that we think that we can stop the army," one sympathizer said on his way to Chomesh, "but rather that every delay is significant. One day of delay, followed by another day, and maybe another, can add up, and the rest of the expulsion might possibly be called off altogether."

The most violent resistance to date was at Kfar Darom, this past Thursday. Some 200 people, the vast majority of them teenaged boys, were arrested en-masse following the battle atop the synagogue roof, and they are being held in custody for two weeks.

The mass arrests followed accusations that acid had been thrown at the expulsion forces - accusations that were proven to be false the next day. Likud MK Michael Eitan, a disengagement supporter, said clearly on Friday afternoon that it was a "libel" to accuse the protestors of throwing acid, and that such accusations were untrue.

Atty. Naftali Wurtzberger, who often represents people accused of right-wing activity, said today that it was unjust to arrest and restrict the freedom of hundreds of people merely because of acts that can be attributed to no more than 10-20 people.
______
400 Nuclear weapons aimed at the USA?
http://www.israelnationalnews.com/news.php3?id=88341
Danny Naveh Demands Explanation of Rice's Statement
15:42 Aug 21, '05 / 16 Av 5765
By Scott Shiloh


Health Minister Danny Naveh (Likud) said he would demand that the government explain the recent statements of U.S. Secretary of State Condoleezza Rice.
Rice said last Thursday that the expulsion of Jews from their homes in Gaza and northern Samaria must be followed by more Israeli withdrawals and expulsions from portions of the land of Israel conquered in the 1967 Six-Day War.

"Everyone empathizes with what the Israelis are facing. But it cannot be Gaza only," said Rice.

Rice has stated repeatedly in recent months that the disengagement from Gaza and northern Samaria is only a first step on the way toward establishing a Palestinian state with territorial contiguity.

Naveh wants the government to declare that Israel will not carry out additional withdrawals and expulsions of Jews.

Naveh, along with Likud ministers Yisrael Katz, Limor Livnat, Yisrael Katz, and Tsachi Hanegbi voted against authorizing the continued destruction of Jewish communities in Gaza and northern Samaria at Sunday morning's cabinet meeting.

Although the vote was mainly a technicality, and the dissenting votes of some Likud ministers were to be expected, Prime Minister Ariel Sharon used the vote as an opportunity to chastise ministers opposed to the expulsion plan.

"There are ministers sitting in the government who are still critical of the government's action," Sharon said at the cabinet meeting.

When Naveh asked the prime minister whether he wanted those ministers to leave the government, Sharon answered, "Anyone who wishes to leave the government can leave."

Last Thursday, Agriculture Minister Yisrael Katz (Likud), worried that the Gaza withdrawal will be followed by the dismantling of more Jewish communities in Judea and Samaria said that "Rice's comments prove there is no basis to the prime minister's statement that there will not be an additional disengagement." he said.

"To my dismay, the unilateral evacuation of settlements from Gaza and northern Samaria creates a dangerous precedent which endangers the legitimacy of Israeli settlement in Judea, Samaria, the Jordan Valley, the Golan Heights and neighborhoods in east Jerusalem," Katz said

__________
YES indeed the Sanhedrin will soon TAKE CONTROL OF THEIR WHORE CITY
DANIEL 11:
14: And in those times there shall many stand up against the king of the south: also the robbers of thy people shall exalt themselves to establish the vision; but they shall fall.
15: So the king of the north shall come, and cast up a mount, and take the most fenced cities: and the arms of the south shall not withstand, neither his chosen people, neither shall there be any strength to withstand.
16: But he that cometh against him shall do according to his own will, and none shall stand before him: and he shall stand in the glorious land, which by his hand shall be consumed.
_______
Dan will not Disengage, I assure you.
http://www.israelnationalnews.com/news.php3?id=87928
Tel Dan Nature Reserve
23:38 Aug 16, '05 / 11 Av 5765
| | | |
| --- | --- | --- |
| | | Entering the Tel Dan Reserve is like stepping into a wonderland: scores of bubbling brooks feed into a running river and tall treetops reach for the sky |
Of the three sources of the Jordan River, the Dan River is the largest and most important. It is fed by the snow and rain which fall on Mount Hermon, the tallest mountain in Israel. The water seeps into the mountain, branching off into hundreds of springs by the time it reaches the foot. Together these form the largest karstic spring in the Middle East.
Although the Tel Dan Nature Reserve is only 120 acres large, it offers four vastly different hiking trails, parts of which are wheelchair accessible. One meanders around the rivulets and on the river bank, under a canopy of laurel, alaternus, and Syrian ash trees. Because of the abundant water here, the Syrian ash can grow up to 20 meters tall.
The trail from the water-powered flour mill (in operation until 1948) leads to the remnants of the Canaanite city of Laish, which was captured by the Tribe of Dan during the Judges period.

Some fascinating finds are on display here, including a ritual site attributed to the days of Jeroboam. On the hilltop is a reconstructed Israelite-period city gate and the archway of the Canaanite gate, perhaps the earliest arch ever discovered.


A stop at Beit Ussishkin, the regional nature and archeology museum, perfectly complements your visit to Tel Dan. On display at Beit Ussishkin are the flora and fauna characteristic of the Hula Valley area, from before the swamp was drained in 1951 to this day.

Only Nuclear free zone on earth, Mount Hermon called "Sion" the imposter
_____
and all who dwell upon the earth will worship the beast and the Dragon
http://www.7for70.com/
World Press Notices "Let the Palestinians Live" Campaign
The appearance of the activists of 7 For 70 carrying signs advertizing our "Let the Palestinians Live" campaign have attracted the attention of the international press covering the struggle for halting the expulsion plan. Rabbi Boaz Kali has been interviewed by several prominent networks, including Al Jazeera - the CNN of the Middle East. Rabbi Kali was interviewed in Hebrew. Great interest was shown and the Al Jazeera interview was followed by press teams from France, Bosnia and Argentina. Most of the local Israeli press crews also interviewed Rabbi Kali.
And "Amaraka" is in total apostasy, Fallen Away from Jesus the Christ the IAMHE the Everlasting Father, Almighty God. So it will be, for it is written

________

IT is good for a non-jews to not Hold Eretz ISREALHELL Jewrisdiction USA via HJR 104, PL 102-14.....so that he may live under the beast Sanhedrin and Moshiach ben satan unto the Dragon

TREASON and RED sofiet Blasphemy of Bushitler and his acidic Hassidic admenstruation

http://www.7for70.com/

[12/08/2005]
Delegation fron 7 For 70 Visits Shafaram

On Monday afternoon a delegation of rabbis from the

Chabad Movement, organized by the headquarters for spreading the seven Noachide Laws, visited Shafaram. The visited was initiated by Naziya Abdullah, an energetic activist against the Gaza Expulsion. His son, Timor , sat IDF prison for 35 days because he did not want to participate in expelling Jews from their land.

Heading the delegation was Rabbi Yishiyahu Hertzl, head rabbi of the neighboring Jewish town of Nazeret Ilit and Rabbi Boaz Kali, The head of the Chabad movement's organization to spread the Seven Noachide Laws.

The meeting began in the office of the mayor, Mr. Ersan Yasin, who received the delegation with much honor. He said in his speech that it was an honor and a privilege to host a visit of the delegation

from the Headquarters for the Seven Noachide Laws to Shafaram. The mayor of Shafaram was one of the first Arab leaders to sign the declaration calling on the Arab residents to observe the Seven Noachide Laws that were given on Mt. Sinai by the Creator. These laws are the means of achieving a world of justice and truth, a world of true peace. He placed the declaration in a prominent place in his office.

Dan:8:24: And his power shall be mighty, but not by his own power: and he shall destroy wonderfully, and shall prosper, and practise, and shall destroy the mighty and the holy people.
Dan:8:25: And through his policy also he shall cause craft to prosper in his hand; and he shall magnify himself in his heart, and by peace shall destroy many: he shall also stand up against the Prince of princes; but he shall be broken without hand.

Rab

bi Hertzl tastefully explained the seven laws in alphabetical order, placing a particular emphasis on the prohibitions of murder and theft. Concerning the theft of the Land of Israel the Lubavitcher Rebbe has stated," It is good for the non-Jew that the Land of Israel is not in his hands that he may remain alive". This means that it is not advisable, for the good of the Arabs,1 for them to take or receive parts of the Land of Israel as he then transgresses the prohibition of theft and has lost his G-d given right to existence.

what a sick plan of the BIGOTS of the earth who hate the Creator Jesus the Christ the ALPHA and OMEGA

The mayor accompanied the delegation to homes of the mourners (of the attack on Shafaram's bus, where four people were killed). There Rabbis Hertzl and Kali repeated their words on the Seven Laws and the impending complete redemption. Also in the delegation were Rabbi Shmarya Harel of Nazeret Ilit and Mr. David Amos and Mr. Mordechai of the Kiriot area of Haifa .

During portions of the visit the delegation was accompanied by the police and in general the visit proceeded peacefully and the members of the delegation were received with much honor by the mourners and local residents. There were a few who protested the orange ribbons on the cars of the delegation and one young Arab man broke through and spit and cursed at the procession.

There is no doubt that the visit did much to lower the tension and the desire for violence against Jews in general, and specifically against religious Jews. It speaks for continued cooperation. The words of the Lubavitcher Rebbe, the King Moshiach, were listened to at length concerning the Seven Noachide Laws, the prohibition of stealing the Land of Israel and the true and complete redemption.

Rv:13:8: And all that dwell upon the earth shall worship him, whose names are not written in the book of life of the Lamb slain from the foundation of the world.

___

Prohibition of Theft Publicized at Prayer Rally

The members and supporters of 7 For 70 turned out in full force at the huge prayer rally at the Western Wall. Conservative estimates put the attendance figure at approximately 250,000 people. This did not include the huge crowds that were turned away and the busses that were caught in the traffic jams That extended across the city blocking both the northern and southern entrances to the city, the Old City area and part of the city center. In addition, the rally was widely publicized in the Israeli and international press. A large cross section of Jewish and non-Jews, Israelis and tourists converged on the

wall to beseech Divine intervention to divert the expulsion decree hanging over the heads of the Jewish communities of Gush Katif and the Northern Shomron.
Here come de Mooshiyuck ben satan the son of perdition and all the world is oblivious. Do you hear saints of the living God, Do you hear in Jerusalem?
______
[28/07/2005]
Druze Against Theft of the Land of Israel
At a rally sponsored by the Chabad movement Rabbi Boaz Kali, Chairman of 7 Laws for 70 Nations, spoke concerning the theft involved in non-Jews taking the Land of Israel from the Jews. This is a violation of one of the Seven Noahide Laws binding on all mankind.He then introduced Mr. Nazid Abdullah. Mr. Abdullah is a Druze citizen of Israel living in a Galilee village. His son was serving a 20 day sentence in military prison for refusing to participate in the Sharon government's Gaza Expulsion Plan. Nazid began his speech by reading the letter that he wrote to the Israeli Chief of Staff where he explains the reasons for his son's refusal to follow orders. Afterwards he continued with words of deep sorrow which illicited strong applause from those assembled. "The expulsion plan is a crime against humanity! To whom are they giving Gush Katif?

To those who explode in London? I call on every soldier to refuse this wicked order. Save the IDF from disgrace. I heard that Ariel Sharon said that the train has already begun its journey - and I say no. It is not in your hands, but in G-d's hands! This month we witnessed twice how trains left the station and never reached their destinations, (A referral to the 2 fatal railway crashes in Israel). You are not the one who decides what will be...".

After him another Druse arose, Mr. Mandi Safti, chairman of an organization named Lili

(Hebrew acronym Non-Jews for Israel), he spoke of the deep, longstanding connection between the Druze and the people of Israel based on the their belief that the Druze are the descendents of Jethro, the father-in-law of Moses. "With the help of G-d we will restore past glory. Together we will prevent this insane expulsion plan, together we will restore sanity to our national leaders. We plan to call on all of the hundreds and thousands of Druze soldiers to refuse to be an accomplice to this insane plan."
and you, TREASONOUS Apostate Blasphemous "Amaraka" think that George Bush is going to go ahead with this Chassidic Chabad Lubavitch plan, "Road Map to order ab chao of HELL, Not even Close to Hardly. Bushitler is now enforcing their Universal Noahide Laws from the Nile to the Euphrates, Syria, Iran, Iraq, Lebanon, Saudi Arabia, Turkey and Egypt....Eretz ISREALHELL....Babylon Proper, where that whore city of all the earth, that woman who rides the Sanhedrin Beast Jerusalem, will be destroyed, Mystery Babylon and her Whore false religion the Talmudic Universal Noahide Las of the Dragon and death and hell their Covenant against Jesus the Christ they have made unto them selves.
______
http://www.7for70.com/
Let the Palestinians Have a Life
In Kfar Maimon, in the south Negev, a group of protesters led by Rabbi Boaz Kali arrived to bring the opinion of the Lubavitcher Rebbe. One must tell the nations of the world that it is theft for them to hold parts of the Land of Israel. Brightly colored signs in Hebrew, English and Arabic attracted the attention of large number of local and foreign reporters covering the demonstration against the disengagement plan. Despite a heavy heat wave, 40-60,000 protesters slept for 3 days under a siege of 15,000 protestors.
_____
[29/04/2005]
New Campaign - Let the Arabs Have a Life
On Friday, April 29, Rabbi Boaz Kali of the 7 Laws for 70 Nations organization released to the press a statement titled "Allow Palestinians a Life". It is based on the words of the Rebbe, King Moshiach, Long life to him - Prophet of Our Generation. The point of the statement is that it is the true good for the Arabs, that they should merit life and not the opposite, G-d forbid, to distance themselves and be careful not to have any part in the theft of the Land of Israel.

In the statement Rabbi Kali announced an advertising campaign in the world and Arabic press to

save the Palestinians from the death penalty they will incur from the Creator of the world if they illegally hold parts of the Land of Israel. The texts of the announcement is as follows:

and of course the rabid Chabad Hassidim are gods of their DRAGON

20th of Nissan (29.4.05)

The month of redemption

Notice to the Press

Allow Palestinians a Life

There is no injustice and no stumbling block to the Arabs greater than handing over to them portions of the Land of Israel. The entire world is commanded to follow the Seven Noahide Laws as were commanded by Moses at Mt. Sinai - laws that bring about a world of peace, justice and honesty. One who does not keep these seven basic commandments forfeits his right of existance and life, by the same creator that gave him these rights.

As the Lubavitcher Rebbe states:

One of these seven commandments is the prohibition of theft. Therefore one must explain to the

non-Jewish nations that to hold parts of the Land of Israel is theft. Even more, when a non-Jew is guilty of breaking one of his commandments he incurs on himself the death penalty.

http://www.noahide.org/article.asp?Level=173&Parent=166

The Seven Noachide laws are general commandments with many details. Transgressing any one of them is considered such a breach in the natural order that the offender incurs the death penalty. Apart from a few exceptions, the death sentence for a Ben Noach is Sayif, death by the sword / decapitation, the least painful of the four modes of execution of criminals (see the Rambam's Hilchos Melachim 9:14). (The four methods of capital punishment in Torah are: S'kilah - Stoning; S'rifah - Burning; Hereg - Decapitation; Henek - Strangulation.) The many formalities of procedure essential when the accused is an Israelite need not be observed in the case of the Noachite. The latter may be convicted on the testimony of one witness, even on that of relatives, but not on that of a woman. He need have had no warning from the witnesses; and a single judge may pass sentence on him (Sanhedrin 57a, b; Rambam, Hilchos Melakim 9:14).

Rv:20:4: And I saw thrones, and they sat upon them, and judgment was given unto them: and I saw the souls of them that were beheaded for the witness of Jesus, and for the word of God, and which had not worshipped the beast, neither his image, neither had received his mark upon their foreheads, or in their hands; and they lived and reigned with Christ a thousand years.

If this is so, it is specifically when he distances himself from theft that he can live and not bring upon himself capital punishment. That is to say, when the Land of Israel is not in his possession that is the true good for him, as he will escape death.

It is not as is claimed by some "pursuers of peace", that when the Land of Israel is not in the hands of the Palestinians it a bad thing for them. It is, for the same reason, forbidden for Jews to give them the land. Therefore , it is forbidden to give any part of the Land of Israel to non-Jews. Relinquishing even the slightest parcel of land weakens the borders of Israel and is a security threat. When a Jew gives away even the slightest parcel of land it is theft. The non-Jew has no ownership over the Land of Israel. At the Covenant of the Parts, the Holy One gave the land to Abraham. Even earlier G-d told him "To you I will give it [the Land]. Later it is written, "To your descendents I have given it", in the past tense. That is to say that immediately, at that time the Land of Israel was given to the Jewish people. (From a discourse given on Sabbath Bereishit, 5730 (1970)

and these Vipers who say they are jews but who do lie are in a heap of trouble, for Jerusalem is not for them, Yet they will produce their Moshiach ben Dragon, they all will be anihilated

Daniel 11:

13: For the king of the north (Dan-Bushitler of the Hassidic Dan) shall return, and shall set forth a multitude greater than the former, and shall certainly come after certain years with a great army and with much riches.

SEE PURIM IRAQ II


14: And in those times there shall many stand up against the king of the south: also the robbers of thy people shall exalt themselves to establish the vision; but they shall fall.

See the "Settlers" Far Right" Hassidim Talmudic Jews, who are no Jews against the king of the south Sharon in Judea


15: So the king of the north shall come, and cast up a mount, and take the most fenced cities: and the arms of the south shall not withstand, neither his chosen people, neither shall there be any strength to withstand.

Bushitler led by His Chabad Hassidim Treasonous Blasphemous Vipers who control the White House and the Sanhedrin

16: But he that cometh against him shall do according to his own will, and none shall stand before him: and he shall stand in the glorious land, which by his hand shall be consumed.
17: He shall also set his face to enter with the strength of his whole kingdom, and upright ones with him; thus shall he do: and he shall give him the daughter of women, corrupting her: but she shall not stand on his side, neither be for him.

From these words of the Rebbe, King Moshiach, Long life to him - Prophet of Our Generation, one can see that when the Arab distances himself from theft of the Land of Israel then he can live and not bring upon himself the opposite of life.

And all the while the Devil kicks man while he is CRYING out in pain...anti-Shematism...anti-Shematism

Lubavitch - Chabad's organization to promote the keeping of the seven Noachide Laws is commencing an advertising campaign in the world and Arabic press to save the Palestinians from the death penalty they will incur from the Creator of the world if they illegally hold parts of the Land of Israel.

For further information contact: Rabbi Boaz Kali. Chaiman of the Organizationfor the Promotion of the Seven Noachide Laws
Cell.: 050-4220770
Fax: (04) 870-8770
Email: bkali@walla.co.il
Internet: www.7for70.com

Long Live our Master, Teacher and Leader, King Moshiach Forever

cast him to the pit with death and hell the covenant he has made unto himself

______

Total Double Cross. Bush Double crosses Sharon, Sharon double crosses Bushitler, Sanhedrin Double crosses them both and brings in the Moshiach that son of the Dragon of perdition

http://www.jta.org/index.asp

Settlement expansion planned
Ariel Sharon said Israel will continue building in West Bank settlement blocs.
"There will be building in the settlement blocs," the Israeli prime minister was quoted as saying in the Jerusalem Post on Monday, as security forces prepared to evacuate two settlements in the northern West Bank in the final stage of the government's withdrawal plan. Sharon vowed that the Gush Emunim and Ariel blocs would remain Israel's forever, and stood by his decision to connect the Ma'aleh Adumim settlement to Jerusalem, despite the fact that it has drawn censure from Washington.
"This will not cause the cutting off of Judea and Samaria," Sharon said, playing down U.S. contentions that the Greater Jerusalem plan would effectively split the West Bank, where Palestinians are demanding a state. "Solutions can be found," he said.
_________
Wailing for Tammuz
http://www.jta.org/index.asp
Chasidic community vandalized
A Chasidic community's summer retreat near Montreal was vandalized.
cries the Devil
The cottage that the Belz Chasidic community uses for prayer services in Val Morin, Quebec, was broken into and prayer books were taken and thrown into a nearby lake.
The community, which vacations there during the summer months, is embroiled in a legal battle against several Val Morin residents who accuse the Chasidim of disturbing others during the vacation period. The Canadian Jewish Congress' Quebec Region has been assisting the Belz in their legal defense. "To take sacred texts and treat them with such contempt is truly a deplorable act," the congress' Adam Atlas said. "To do this in a place where children gather to study and spend their summer days is even more shameful."
The Torah scrolls used for services are kept in a safe and were not damaged.
sheeesh
_________
Bushitler's Hassidic window is closing on his fingers
http://www.uruknet.info/?p=m14942
The next World War starts in Iran
Mike Whitney
August 22, 2005

"We consider that it would be counter-productive and dangerous to use force, the serious consequences of which would be barely predictable." warning from the Russian Foreign Ministry to the Bush Administration about prospective plans to attack Iran


There's only one thing that Americans need to remember when the read about the standoff between the Bush administration and Iran. There is no evidence whatsoever that Iran has a nuclear weapons program. But, don't take my word for it. That is the conclusion of Mohammed El Baradei, the chief of the UN's watchdog agency, the International Atomic Energy Agency; the most respected nuclear investigative agency in the world today.
After conducting 2 years of the most rigorous "go anywhere, see anything" investigations, the agency gave Iran a clean bill of health.
No nukes! Not now, not ever!
We should recall that it was the IAEA headed by El Baradei that warned the US that Saddam did not have a nuclear weapons program, and tried to save the Bush administration the embarrassment of attacking an unarmed country. That didn't work. As we know now the intelligence was "fixed" to fit the policy, and the policy was aggression.

With that tragedy in mind, we should not allow ourselves to be duped by the propaganda that passes as news in the US. We must continue to remind ourselves over and over again; there is no evidence that Iran has a nuclear weapons program.
None, Nada, Zippo!

This is not a detail that you should expect to see in the western media. Of the hundreds of articles I've combed through on Iran only 1% to 2% even casually mention this salient fact.
The reasons for this are fairly obvious to those who watched the media carefully build the case for war with Iraq based entirely on false information. We don't need to go over that appalling story here. We simply need to recognize that the media to large extent has been successfully "embedded" into the political establishment and operates in the interests of ownership. If the elites who control our "privately" owned media want war, you can bet that there will be a torrent of cleverly-written articles supporting that effort.

That, in fact, is what is happening with Iran today.
Two major stories appeared this week connecting Iran to the IED (roadside bombs) that are killing American servicemen in Iraq. One story was in Time magazine by Michael Ware ( http://www.time.com/time/archive/preview/0,10987,1093747,00.
html ) and seemed reasonably credible except that none of the information could be reliably proved.

Is this simply more disinformation used to pave the way for war?
It certainly merges nicely with Rumsfeld's claims that Iran is involved in the insurgency, but it, in many respects, it completely defies logic.
Why would Iranian Shi'ites support Sunnis in their quest to retake power?
Iran already has "their guy" al Jaffari in the top spot so why rock the boat?
This question is never seriously addressed in either article, which leads us to suspect that there may be ulterior motives.

The Bush Administration has never backed away from its original goal of "regime change" in Iran, so we must assume that the reports of ethnic disturbances in Iran's Ahwaz province are probably instigated by either the CIA or surrogates in the various Iranian dissident groups acting on behalf of the Bush administration.
The Iranian government claims to have captured suspects of these regional uprisings and have said that they have solid proof that they are supported by the US.
The most prominent of these groups is the Mujahidin Klaq (MEK) a group that is still on the US State Depts. list of terrorist organizations even though they receive direct funding and support from the US government.

According to Seymour Hersh the MEK and other organizations have been sent back into Iran to foment revolution or carry out covert operations.
Certainly no one is surprised by this given the administration's open hostility towards the current Islamic regime. The fact that the "ethnic strife" is taking place in oil-rich Ahwaz province, however, is interesting. We can be reasonably certain that the US does not plan to occupy all of Iran if there is a war.
Can we be equally certain that the administration strategy isn't simply to annex the primary oil producing region and bomb the main chemical, biological and conventional weapons sites across the country at the same time?
That way, the US would control the oil, eliminate Iran as a regional-military rival to Israel, and avoid the pitfalls of a massive occupation.
Game; Set; Match.

There are potential hazards to Washington's prospective plan. For one thing, Iran has violated none of its agreements under the current NPT (Nuclear Nonproliferation treaty) so, there is no reason for the IAEA to refer the case to the UN Security Council and no cause for punitive action. Iran is allowed to convert uranium under the NPT if it is carefully monitored by the watchdog agency and if it is used strictly for peaceful purposes. The conversion process does not produce weapons-grade enriched uranium, which can be used in nuclear weapons, but a milder form that can be used in nuclear power plants. If there are any violations to this regimen, the IAEA is required to report them immediately to the Security Council.
So, we can see that the US is just ratcheting up the pressure in the media to make it appear as though the EU supports the hard-line policies of the Bush administration and is willing to support their position before the UNSC.
The EU, of course, is simply being bullied by the administration and trying to avoid the impending conflict.

Another possible drawback to the Bush strategy is the sudden and unexpected insertion of Russia into the standoff. Last week Russia cautioned the US against considering the use of force with Iran. The Russian foreign ministry issued a statement saying, "We consider that it would be counter-productive and dangerous to use force, the serious consequences of which would be barely predictable."
Russia's statement was predictably oblique, but the message is clear; Russia will not allow Iran to go the way of Iraq. Not surprisingly, this veiled-threat of Russian retaliation did not appear in any newspaper in the United States. It simply wouldn't due to have the American public know that the administration was risking nuclear holocaust to further its interests in the region.

When I wrote my first article on this topic 2 weeks ago ("Why Iran will lead to World War 3": http://www.uruknet.info/?p=m14453 ) very few readers took the possibility seriously. Since then, the more-insightful political analyst Paul Craig Roberts added his voice to the fray with his article "Get Ready for WW 3". This new statement from the Russian foreign ministry should demonstrate that we may be closer to the brink then anyone had imagined.
The UN and the EU need to convene meetings immediately on the likelihood of an American attack on Iran and issue an unambiguous statement that any military action taken on the part of the United States or Israel without Security Council approval will be taken as a direct assault on the rest of the international community an a tacit declaration of world war. This is no time for equivocating or backpedaling. World leaders need to rise to the occasion and perform their duties. As we know from Iraq, if Washington is planning for war, it won't be easily deterred.


_____
Oh you are a Liar, it is only a Harmless proclamation
House Joint Resolution, Public Law 102-14, 102nd Congress of Treason and Blasphemy of the Dragons beast
http://thomas.loc.gov/cgi-bin/query/D?c102:4:./temp/~c102M4ad3I::
One Hundred Second Congress of the United States of America
AT THE FIRST SESSION
Begun and held at the City of Washington on Thursday, the third day of January,
one thousand nine hundred and ninety-one
Joint Resolution
To designate March 26, 1991, as `Education Day, U.S.A.'.
Whereas Congress recognizes the historical tradition of ethical values and principles which are the basis of civilized society and upon which our great Nation was founded;
Whereas these ethical values and principles have been the bedrock of society from the dawn of civilization, when they were known as the Seven Noahide Laws;
Whereas without these ethical values and principles the edifice of civilization stands in serious peril of returning to chaos;
any non jew who owns any of ERETZ ISREALHELL will be slain, and now all of the US is Jurisdiction of ITSREALHELL, Kibbutz of the shemborg Collective
Whereas society is profoundly concerned with the recent weakening of these principles that has resulted in crises that beleaguer and threaten the fabric of civilized society;
Either submit to the Dragon and his Hassidim Sanhedrin or be slain by decapitation.
Whereas the justified preoccupation with these crises must not let the citizens of this Nation lose sight of their responsibility to transmit these historical ethical values from our distinguished past to the generations of the future;
Whereas the Lubavitch movement has fostered and promoted these ethical values and principles throughout the world;
Fostered the religion of their father the murderer from the beginning and the lust of their father the Dragon, satan the adversary thy now do globally
Whereas Rabbi Menachem Mendel Schneerson, leader of the Lubavitch movement, is universally respected and revered and his eighty-ninth birthday falls on March 26, 1991;
Universally respected by the Satan worshippers of the earth
Whereas in tribute to this great spiritual leader, `the rebbe', this, his ninetieth year will be seen as one of `education and giving', the year in which we turn to education and charity to return the world to the moral and ethical values contained in the Seven Noahide Laws; and
Whereas this will be reflected in an international scroll of honor signed by the President of the United States and other heads of state: Now, therefore, be it
Resolved by the Senate and House of Representatives of the United States of America in Congress assembled, That March 26, 1991, the start of the ninetieth year of Rabbi Menachem Schneerson, leader of the worldwide Lubavitch movement, is designated as `Education Day, U.S.A.'. The President is requested to issue a proclamation calling upon the people of the United States to observe such day with appropriate ceremonies and activities.
Speaker of the House of Representatives.
Vice President of the United States and
President of the Senate.

Treason and Blasphemy unto strange gods who are not the IAMHE, Christ Jesus the Alpha and Omega
______
Remember when the US was standing at a cross road to treason?
Well ISREALLHELL stands at a crossroad to the Dragon of Talmudic Judaism
http://www.jpost.com/servlet/Satellite?pagename=JPost/JPArticle/ShowFull&cid=1124590922654
Aug. 22, 2005 2:05 | Updated Aug. 22, 2005 17:35
Judaism as menschlichkeit
As Israel stands at a crossroads, its existence challenged as never before, it is time to realize that the national trauma surrounding disengagement is only a symptom of a much deeper and dangerous problem – the liquidation of the inner spirit of the Israeli Jew.
Israelis may be exposed to plenty of information about Jewishness and tradition, but one cannot build an everlasting future for a nation solely on knowledge. We need to cultivate inner values.
Israeli society, including a large part of its Orthodox segment, has become hijacked by a mass culture that has captured the minds of old and young. Hollywood, Madison Avenue and materialism have become a threat to our spiritual freedom. We're seeing a spiritual boredom resulting in this quest for extreme materialism, cheap entertainment and lack of sensitivity towards one's fellow men.
What the Hassidim promoted to bring Ordo ab chao
There is a deep need for spiritual audacity, educational guts and defiance which will create a radically different atmosphere in Israeli society. And it is suicidal to argue that unless the climate favors these principles, there is no chance to successfully make major changes.
Universal Noahidism to the Dragon and his false moral law enslavement of Talmudic Judaism
The environment has never been conducive to spiritual concepts. It was Abraham, the first Jew, who declared war against spiritual indolence and desensitization.
Abraham was no jew, he was a Chaldean from UR. What they refer is to another Abraham of Talmud Bavli's traditions and fables
His daring personality created the greatest revolution in human spiritual history. Although aware that he had everything against him, nothing disheartened him, knowing that the inner spirit of man could be rescued.
How was Abraham able to become the founding father not only of Judaism but of much of the moral value systems of other monotheistic religions and Western civilization?
Only them by faith in Jesus the Christ are the seed of Abraham, heirs to the Promise of Salvation. Abraham knew him not by that Talmudic Tetragrammaton shekinah plural gods YWVH, But knew him as the WORD of GOD the IAM, Almighty God
He realized that there was little worth in starting to teach people about the oneness of God. To superimpose that important value would fall on the deaf ears of his generation. Monotheism was totally alien and irrelevant to most people of his generation.
yet they use their Talmud and male/female gods of shekinah to deceive the masses
So Abraham searched for a common dominator on which all men could agree and concluded that this could only be found when he was able to reach the inner life of his fellow men, the core of their being. To cultivate their souls and not just their minds. Abraham knew that, deep down, man is searching for meaning, looking for empathy and reverence and, above all, needing to do good toward his fellow man. Only then would man discover his real self.
Jesus the Christ said deny your self.
And so Abraham started a "Tent Revolution," which became the educational backbone of Judaism. It was through his astonishing dedication to bathing his fellow man in goodness and showing love even to the most crude of idolaters that he won hearts and thereby took the world by storm.
and Jesus the Messiah came one time to set these Lying Hassidic Vipers "REPLACEMENT Theology" of strange gods straight. For God is the ROOT, Jesus the Christ the Vine and we by faith the true Branch, Only when they accept the chooser who Chose the jews for Salvation and they cried give us the "Robber" and crucified the chooser, come back to the Vine can they be grafted into spiritual ISRAEL
What Israel needs is to return to Abraham's Tent Revolution. We needs to build tents of Abraham throughout the country in which inspired teachers and laymen – Orthodox, liberal or secular– teach, debate and exemplify the great Jewish ethical values as found in the classical sources of Judaism. Not as academicians or scholars trying to decipher an ancient text, but as feeling human beings looking for ways to craft a society in which menschlichkeit has the upper hand.
Judaizers unto the Dragon the Robber they continue to Choose
CONTRAST THIS vision with today's reality. There are too many yeshivot and too few (if any) tents of Abraham. Most yeshiva (Hassidim) students should, after elementary studies, be motivated to prepare themselves for the great task of bringing Jewish ethical values back into the center of Israeli life.
We can no longer afford for most of them to study Talmud for its own sake. Unless we make these tractates relevant to the overall needs of the Jewish people, we badly underestimate the power of the Jewish tradition and rob our fellow Israelis of what Israeli society needs the most, namely Jewish ethics.
Unto the Dragon their father the murderer from the beginning thus murder lust they do against mankind
The need to study the great classical texts of Jewish weltanschauung must become the center of yeshiva studies. Whether these are found in the writings of Yehuda Halevi, Maimonides, the Maharal, Abraham Joshua Heshel, Franz Rosenzweig or Joseph Behr Soloveitchik is of secondary importance. What is important is that all of them focus on the powerhouse of Jewish ethical wisdom; not as dry texts but rather as moving, passionate teachings.
These are their prophets unto Baal, for they slew the messengers of the Father in Heaven his Prophets. Do not be deceived these prophets of Baal have nothing to do with the WORD Written
SINCE THE mass media are by now the most powerful way to create public opinion, we need to find the means to initiate programs on radio and television that inspire audiences to aspire to emulate Israel's sages. Jewish tradition holds an infinite storehouse of highly inspirational stories showing the sages' sensitivity towards the feelings of their fellow men.
Murder to all goyim who do not submit to their Talmudic Dragon who is not Jesus the Christ the Everlasting Father, Almighty God, Alpha Omega, the Word the Creator. And all man kind whose names are not written in the Lambs Book of life slain from the beginning, and their proselytes of Judeo-Churchinsanity who say their god is the god of the jews, and these Talmudic jews say in their Talmud of satan that Jesus is a bastard and the son of a whore and a Roman soldier, has no ONLY BEGOTTEN SON the Savior of all mankind , worship this gods who is no GOD already,. and are fallen away from the TRUTH, But yet say Lord, Lord didn't we cast out demons in your name?
Posters on bus stops and in shopping centers should ask Israelis whether they smiled this morning at their fellow men ("He who shows his neighbor the white of his teeth [who makes him cheerful] is better than he who gives him milk to drink," Ketuvot 111b); helped an old woman cross the road, gave charity to the poor, a lift to a soldier, dropped in to see an old acquaintance, said thanks to the waitress.
They are not talking about the useless Goyim, But only the Bigot Massah Race of the earth, who deny Jesus the Christ the LORD GOD, and the nations are falling into bed lock stock and barrel with this greatest deception of the Dragon and his beast Sanhedrin
While some Israelis will identify a person with sensitive character traits as a freier – a soft-hearted sucker – they can come to learn that these freiers are the backbone of a healthy society. Better an Abraham complex than a Narcissus complex.
Enslavers and not Freers
There is an extraordinary need for coherence and unity in Israeli society today. This can only come about when we return to our ethical and compassionate roots.
The great question in Israel is not whether there will be a Palestinian state, but whether the State of Israel will be a Jewish state.
The World at the Final Crossroad, the Road Map to Hell
_____
Aholibah, secular zion, Judah thew king of the South, Sharon fights with Aholah of Samaria of Dan, the Hassidim who control the sanhedrin and Bushitlers White House, the King of the North, and bother are whore sisters of the Dragon
http://www.haaretz.com/hasen/spages/615329.html
From messianism to sanity
By Haaretz Editorial
A young boy standing with his parents, brothers and sisters in a house in Gush Katif on Friday joined in the ecstatic prayers with closed eyes, tears and deep devotion. When he opened his eyes, the soldiers, who had waited patiently on the side, gave him a hand to try to assist him. "It didn't help," the boy told his mother sadly and with evident disappointment.

The boy's innocent words accurately reflect the disappointment the rabbis of the messianic stream have created among the large population they pretended to lead. Along with the relatively smooth progress of the disengagement operation, a gap has developed between false predictions and reality; between the threats of a rift, a civil war and mass refusal of military orders, and the discipline that the vast majority of skullcap-clad soldiers demonstrated, and the relative restraint displayed by the settlers.

The rabbis of the extreme right used all the means at their disposal. At first they called on soldiers to refuse orders and threatened them with eternal punishment if they dared evacuate settlements. Then the rabbis exerted massive pressure on all skullcap-wearers - especially on rabbis of all streams. Rabbis in yeshiva high schools, male and female teachers, religious educators and public figures - all were silenced in the framework of a spiritual terrorism that accused opponents of messianism of treason regarding the "Jewish" issue.
They, not the state, have transformed the struggle over Gush Katif from a legitimate political dispute into an all-out war between the state and religion.
See Bushkeviks Judeo-Churchinsanity ad-menstruation of Judaizers unto their Chosen massah race who are the Sofiet Talmudic Pharisees of their Dragon they serve. They think to do God a service when we, the saints of Jeuss the Christ the IAMHE are put to death as non anti-Christ non Noahide "haters"
They, and the settler-supporters who do their bidding, inflamed the religious youths who accept their authority, and didn't shirk from enlisting in the struggle the marginal youths of the religious camp who in any case tend toward violence. The entire population is artificially divided into "Jews" (those who support the rabbis) and "Jew-haters" (those who oppose them).

Using this spiritual terrorism, the rabbis and their spokesmen terrorized the entire country. They said blood would be spilled, promised that the evacuation would be violent - and worst of all, assured the public as a whole that its pure prayers would stop the government and the army. "What was will not be," Rabbi Mordechai Eliahu prophesied. Now his followers, concerned about his status, are explaining that this was a "may it be thy will" prayer, not a prophecy.

14: And in those times there shall many stand up against the king of the south: also the robbers of thy people shall exalt themselves to establish the vision; but they shall fall.

And now, a few days after the disengagement has started, it has become clear that it will be. Virtually no refusal has been recorded; bloody violence has been directed, as usual, at the Arabs. The messianic leadership has disappointed, not just deceived. It's best now that these prophets of doom who involved children in the struggle and put yellow badges on their clothes - and the rioting youths who spilled paint on soldiers and cursed at them, and who barricaded themselves in synagogues - will stop making threats.

Most of the religious public in Israel does not want to disengage from the Zionist state and is not planning to turn it into a theocratic state by means of a demographic victory.

The way in which the disengagement has been conducted until now provides a message according to which it is still possible to establish a life shared by the vast majority of the religious public and the secular majority. The revelation of the emptiness and the lies of the radical messianic vision leaves other religious leaders - more realistic and more moderate - to make their voices heard bravely and to lead this important public back to the bosom of Zionistic sanity.
__________
http://www.haaretzdaily.com/hasen/spages/615914.html

Settlers set IDF troop transport ablaze in West Bank
The Israel Defense Forces and police are expecting fierce resistance Tuesday morning when they come to evacuate the settlements of Sa-Nur and Homesh in the northern West Bank. More than 15,000 soldiers and police officers will participate in the operations, which are due to Tuesday tonight or early Wednesday.

Young female settlers set an Israel Defense Forces troop transport on fire Monday night and punctured its tires near the West Bank settlement of Kedumim, located south of Sa-Nur and Homesh, slated for evacuation on Tuesday. There were no casualties in the incident.

Earlier Monday night, dozens of pullout opponents were arrested after blocking a road north of the nearby settlement of Kedumim. Police also arrested Kedumim Mayor Danielle Weiss near Bar-On, in the same area, on Monday night.
The main focus of anti-disengagement resistance is expected to be in Sa-Nur, where many Kach activists and hilltop youth are believed to have set up camp. Some of these pullout foes are, it is assumed, carrying firearms. Security forces, however, say that there is only a slight chance that any shots will be fired.

GOC Central Command Maj. Gen. Yair Naveh said Tuesday, "Our problem is with these 'reinforcements,' two or three of whom arrived last night, who will not listen to the rabbis' instructions. It may well be that here we will find our next 'lone terrorist.' This is what is worrying us, and, unfortunately, it is out of our control. We are dealing with youths who, as they see it, just want to protect the Holy Land. Sometimes, they cross the lines of what is legitimate."

Defense officials have intelligence suggesting that extreme right-wing (Hassidim Chabad Luvabitchers) activists are planning to hole themselves up in various locations in the two settlements. Some of the activists have apparently stockpiled Molotov cocktails and perhaps even hand grenades. Senior officers believe that opposition will be much fiercer than the scenes at Kfar Darom last week. One of the places that extremists could try to entrench themselves is in the fortress at Sa-Nur. The IDF has already decided that if this happens, the police's special missions unit will be charged with overcoming and evacuating those barricaded inside.

The first troops to enter both settlements will be Border Police trained in dealing with violence in mass protests. In some cases, troops will be equipped with batons. It is also possible that mounted police and water cannon will be used. The head of the police division that includes the two settlements, Superintendent Yisrael Yitzhak, said that police had internalized the lessons of the battle with pullout foes on the roof of Kfar Darom synagogue.

Police Commissioner Moshe Karadi said Monday evening police were prepared for any possible scenario during the evacuation of Homesh and Sa-Nur.

Sa-Nur secretary Yossi Dagan said reports about the protesters' plans to use violence could be chalked up to attempts by security forces to manipulate the public, and said the right-wing activists would resist the evacuation in a reasonable manner.

35 families leave Homesh voluntarily
Some 35 families held a farewell ceremony in the northern West Bank settlement of Homesh on Monday evening and were to voluntarily leave before security forces began evacuating the settlement.

Five youths, as well as a couple and their ten children, left Sa-Nur voluntarily on Monday. They asked to leave the settlement before the outbreak of possible violent resistance during the evacuation of the settlement, and police escorted them to a bus that transported them from Sa-Nur

_______

Bushitler optimystic at Road Map to Hell....sending mixed messages

http://www.israelnationalnews.com/news.php3?id=88452

Bush Optimistic Roadmap Will Be Rejuvenated
23:57 Aug 22, '05 / 17 Av 5765


(IsraelNN.com) US President George W. Bush stated on Monday that he is confident the implementation of the Gaza/Samaria Disengagement Plan will result in jumpstarting the Roadmap Plan in the region.

Bush expressed satisfaction over the disengagement, calling for the dismantling of terrorist organizations
section 14 "The Protocols of the Illuminated Elders of Tzion"
section 16 "The Beast Has Risen"
Wall Street " The Mark" is Here

It has happened "War Declared upon and in America"

"All you ever need to know about their god and Qabalah"

ADDED Material 3-25-2004 Prophecy Unfolding

A Sincere Request to "Rapture" Teachers

Compulsory Constitutional Cremation

Homeland Security, "The Police State"

The Babylonian Talmudic Mystical Qabalah

How will they do it- " The false-christ"

"Summation" The beginning of sorrows has begun

Satan's Tales "Wagging the Global Dog"

"Satan's Plan", Protocols of Zion ( of course they will dispute it's authenticity)

I Witch, New One World Order Seal

Satan's Enforcers of Quaballah

The Seed of God or the Seed of Satan, Your choice by faith

I AM, the Revelation of Jesus Christ

National Organization Against Hasidic International Talmudic Enforcement

Where's Da Plane Boss, wheres da plane?

The Tarot Card Killer of Olam Ha Ba
The Federal Reserve, Fed up with the Fed?
The Protocols Today. Dispute this, Liars !
Letter to a friend "It's not the Jews Dummy"
The "Son's of the Synagogue of Satan"Chabad Lubavitch
The Chabad Satan Wall of Destruction
Columbia "The Queen of Heaven"
The Infiltration of the leaven "Jerusalem Council"
One World Religion Part 7 Religion Part 7
Obedient Ishmael Kislev 19, 5764
The Lord of the Ring, the Return of the Talmudic king
Changing the Time and the Laws
The Leaven of the Chabad Lubavitch Chassidim Pharisees
"Replacement Theology" of Judaic Talmudism
Eating Rainbow Stew with a Silver Spoon, underneath a Noahide Sky
Letter to Bob Jones and President Bush and all televangelist
Noahide News Part 76
ALERT ALERT ALERT
The Revelation of Jesus the Christ the LORD God and His Father
Noahide News Part 143 THE JEWISH RELIGION Its InfluenceToday
Noahide News Part 161
Noahide News Part 168
Alert ! Noahide News Part 169 Alert ! Alert ! false Elijah cometh?
Noahide News Part 170
Noahide News Part 190 Alert ! Alert! Alert!
Noahide News Part 197 Alert Alert Alert !
Noahide News Part 203Alert Alert Alert !
Noahide News Part 204 Alert ! Alert ! Alert!
Noahide News Part 220
Alert ! Alert!
Noahide News Part 222 Alert ! Alert!
Noahide News Part 224 Alert! Alert!
Noahide News Part 227
Noahide News Part 228 Alert! Alert! Alert!
Noahide News Part 230 Alert ! Alert!
Alert ! Alert ! Alert!